Searching orders by products and customers
In addition to the drop-down filters, you can also use the search bar above the order list to filter orders by customer name, email, address, order number, product title or SKU.
For example, you need to view all orders placed with a specific email address:
From your Ecwid admin, go to

My Sales → Orders.
Enter the email of the customer whose orders you want to find: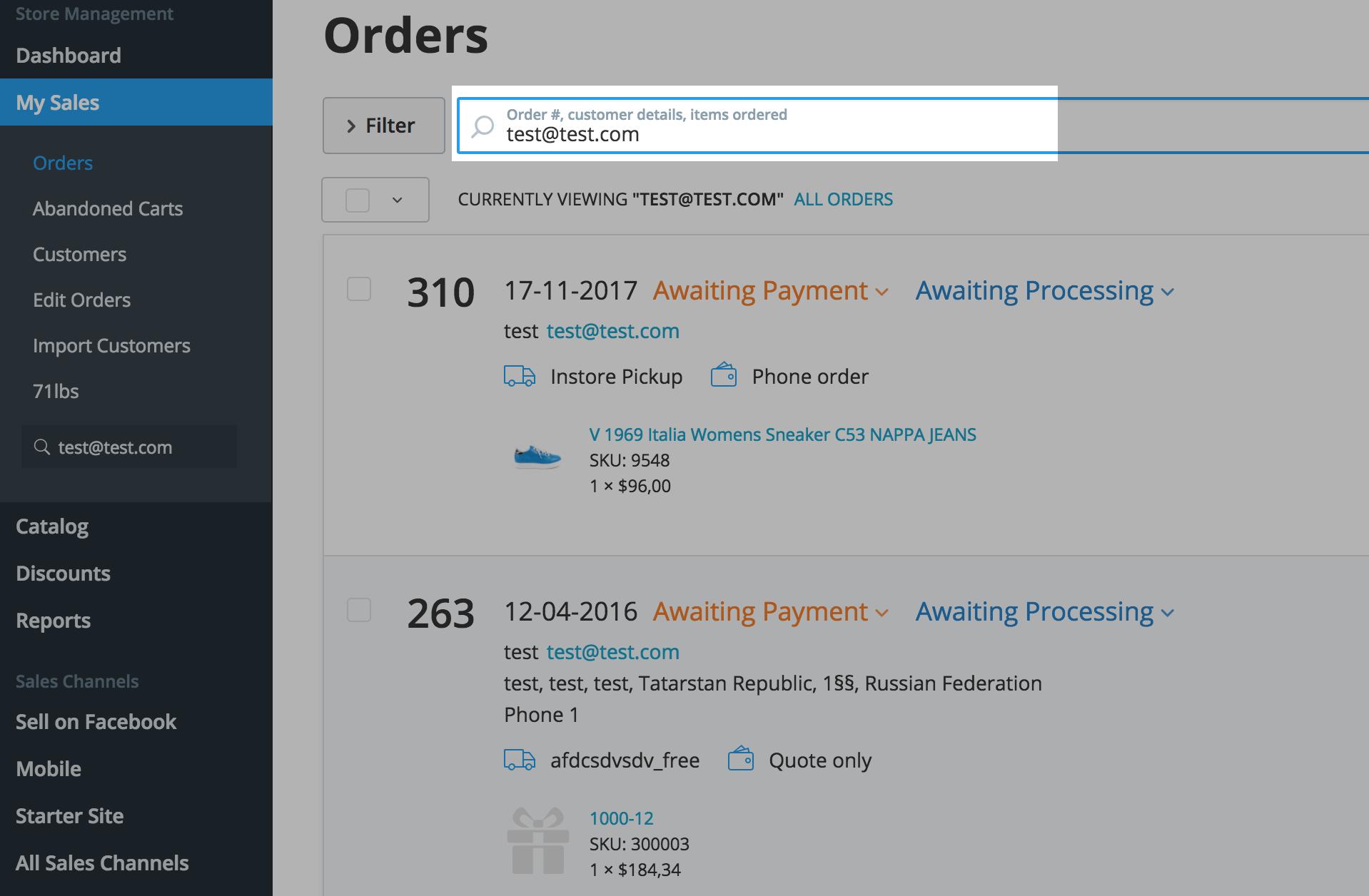 You will see all the orders placed by this customer: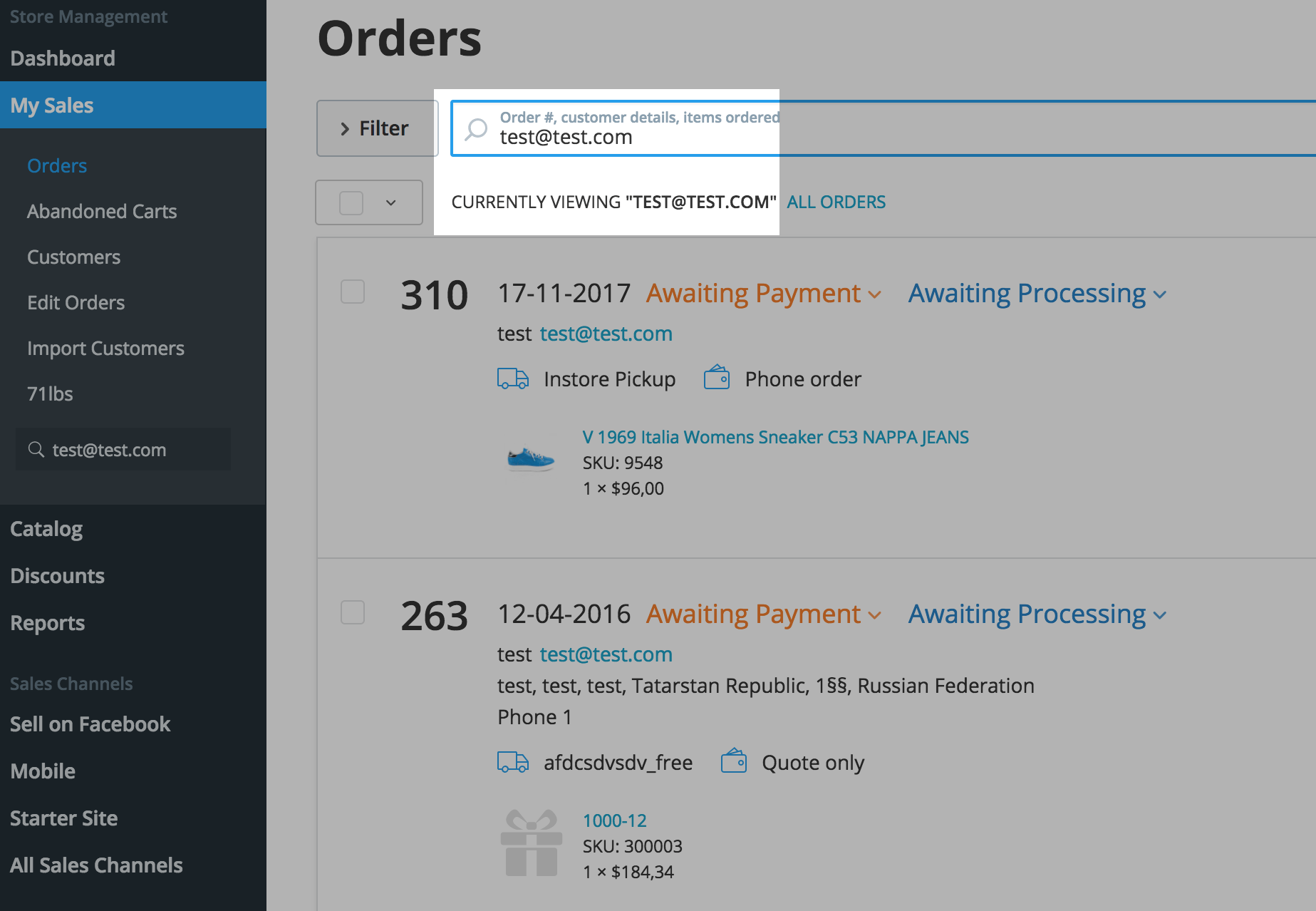 You can apply multiple filters at once to further narrow down the orders displayed in your list. For example, if you want to see orders placed by a particular customer that have not yet been paid for, click Payment Status and select Awaiting payment:
If you often use this search query, save your filter and next time you'll make the same search much faster. For instance, you can bookmark orders for specific country. Click Save filter and enter a name for this search:
Related articles
Was this article helpful?
Awesome! Thanks for your feedback!
Sorry about that! We are here to assist you by email or chat.
Contact support
1 out of 4 found this helpful