Sometimes you need to export the information about your orders in a spreadsheet for creating a sales report, a report of collected sales taxes or just for sending the list to your employees.
You can export the orders from your Ecwid store:
Go to your Ecwid Control Panel → My Sales → Orders.
Scroll to the bottom of the page and find the Export Orders block: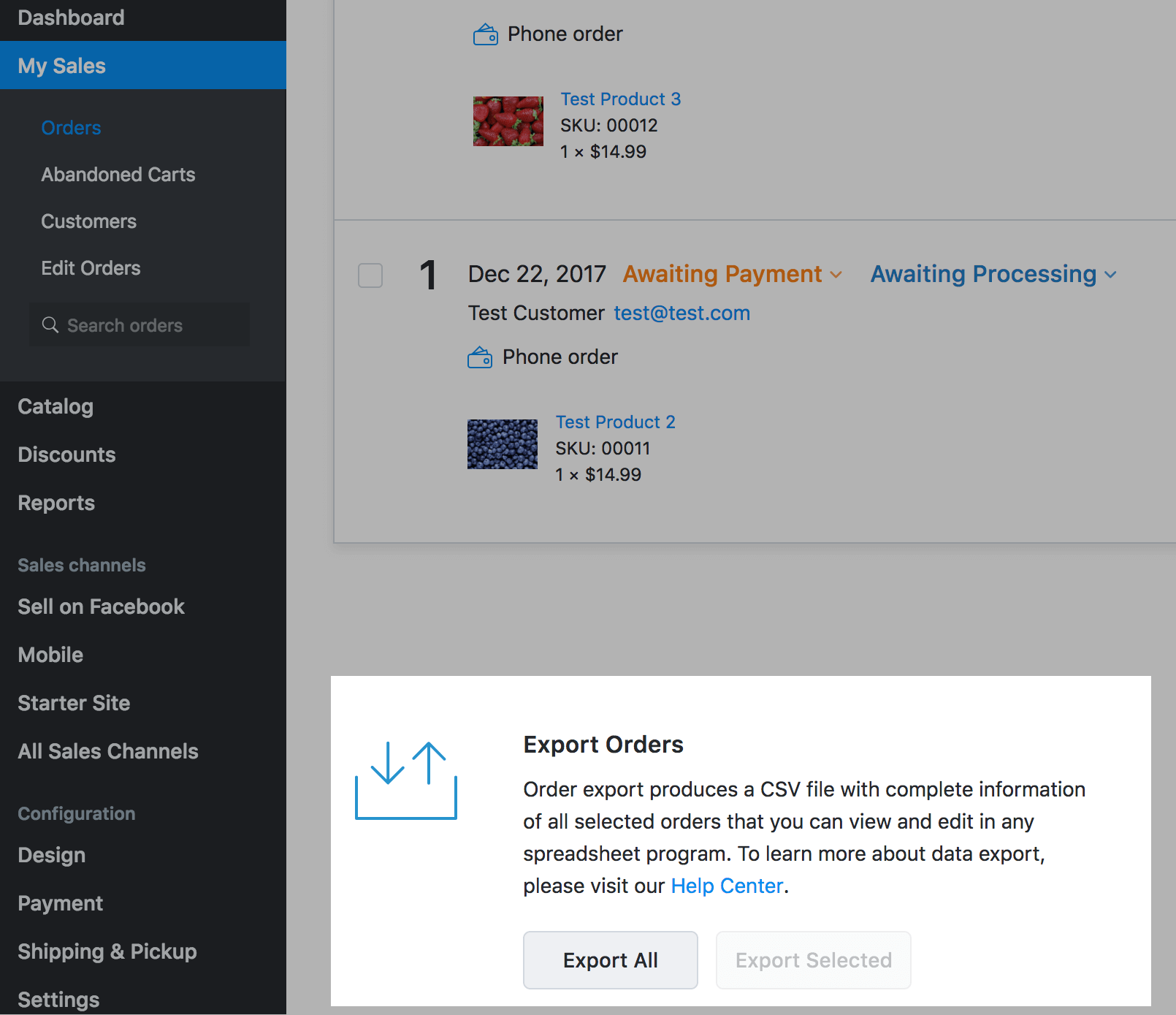 If you want to export all of your orders, click Export All.
If you want to export just some of them, tick the ones you need and click Export Selected.
You will see the popup with the export settings.
Select the delimiter (what is it?):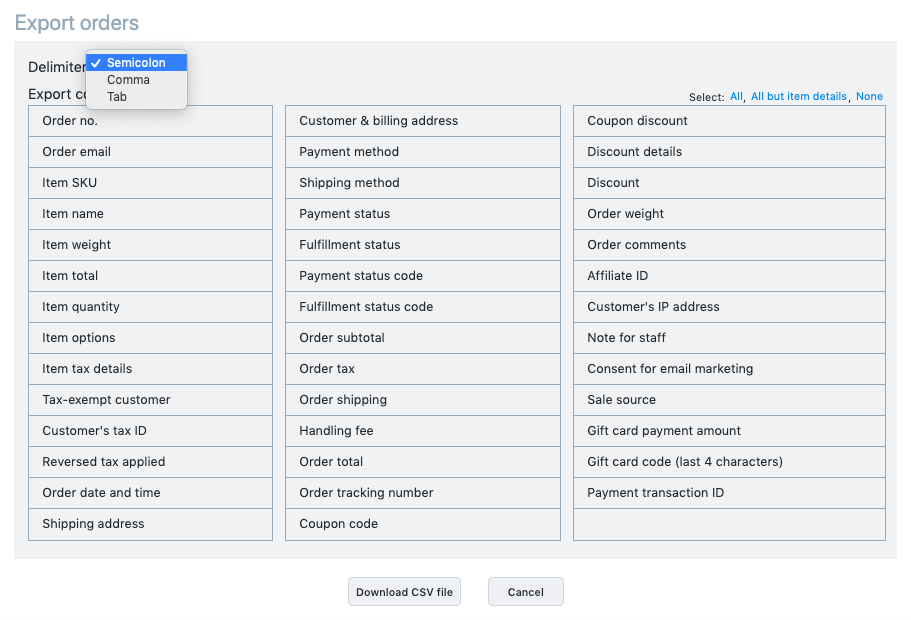 Select the columns you want to see in the file with your orders. By default, all the columns are selected.
Click Download CSV file.
Open the downloaded file with a spreadsheet editor for further use. We recommend OpenOffice, it is free and does not corrupt CSV files.