Adding Ecwid online store to Squarespace
If you have a Squarespace-based website and want to add an online store to it, you can achieve it with Ecwid in a quick and easy way.
Sign up for an Ecwid account (you can start with the Free plan) to get online admin panel, set up your store there and then add the Ecwid store integration code to a page on your Squarespace website. As a result, your Ecwid store catalog will appear on your site and buyers will be able to add products to the shopping cart and checkout there.
To add Ecwid store to a Squarespace site, follow the instruction below that consists of two parts — adding HTML code to Squarespace page and adding the script code to Squarespace footer.
Step 1. Add the Ecwid integration code to Squarespace
Log into your Ecwid account.
From your Ecwid admin, go to Website.
Scroll down to the "Add your store to one more website" section. Click Pick Platform and choose Squarespace.
Click Copy Code to Clipboard. You've copied the first part of your store integration code that you will need to add to a Squarespace page: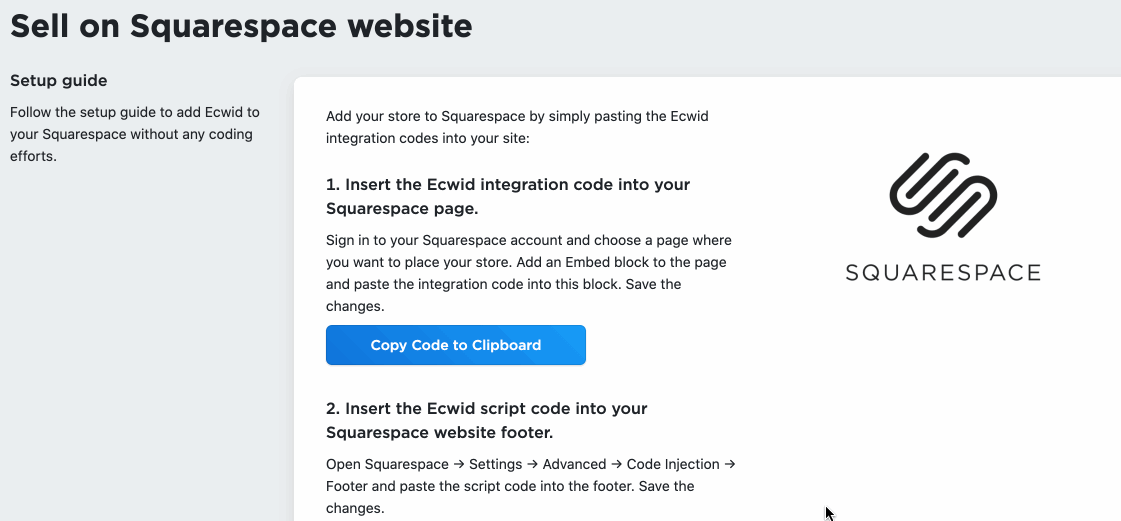 Log in to your Squarespace account and follow the steps for your editor version:
Step 2. Add the Ecwid script to Squarespace
Now let's add the second part of store integration code:
From your Ecwid admin, go to Overview → Squarespace again and click the second Copy Code to Clipboard button to get a script code that you will need to add to your site footer: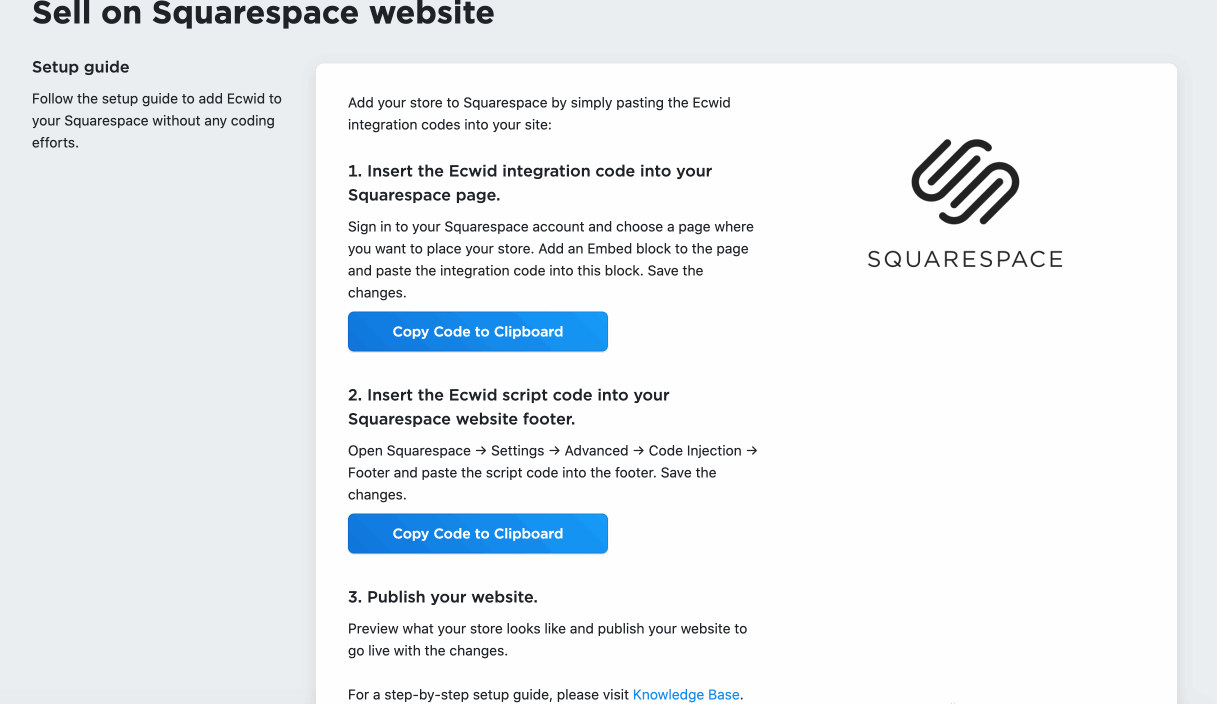 Return to your Squarespace account.
In the Home menu, navigate to Settings → Advanced → Code Injection.
In the Footer section paste the script code that you've copied on step 1: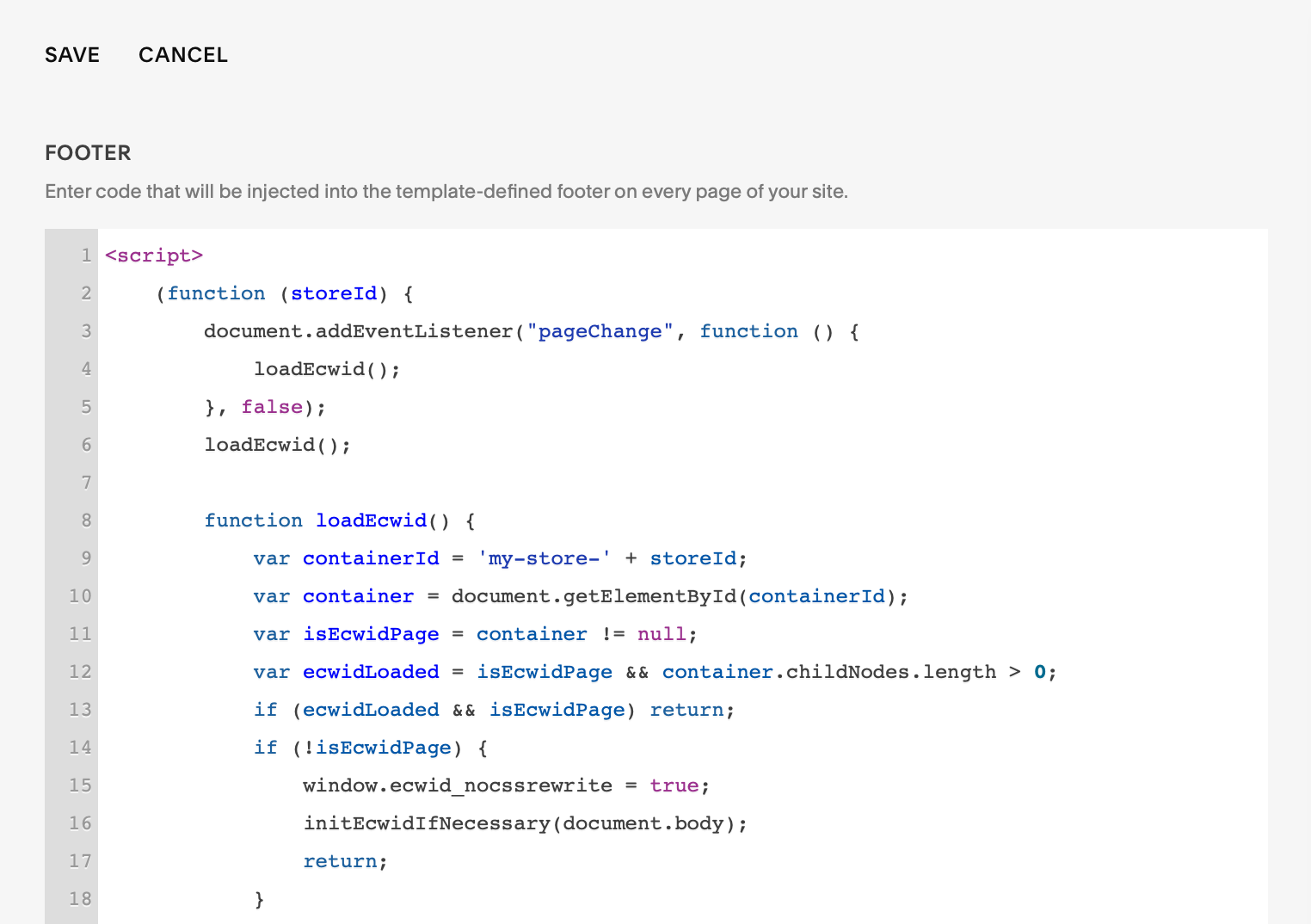 Click Save in the top left corner.
Done! Now you can see your Ecwid online store in the site preview: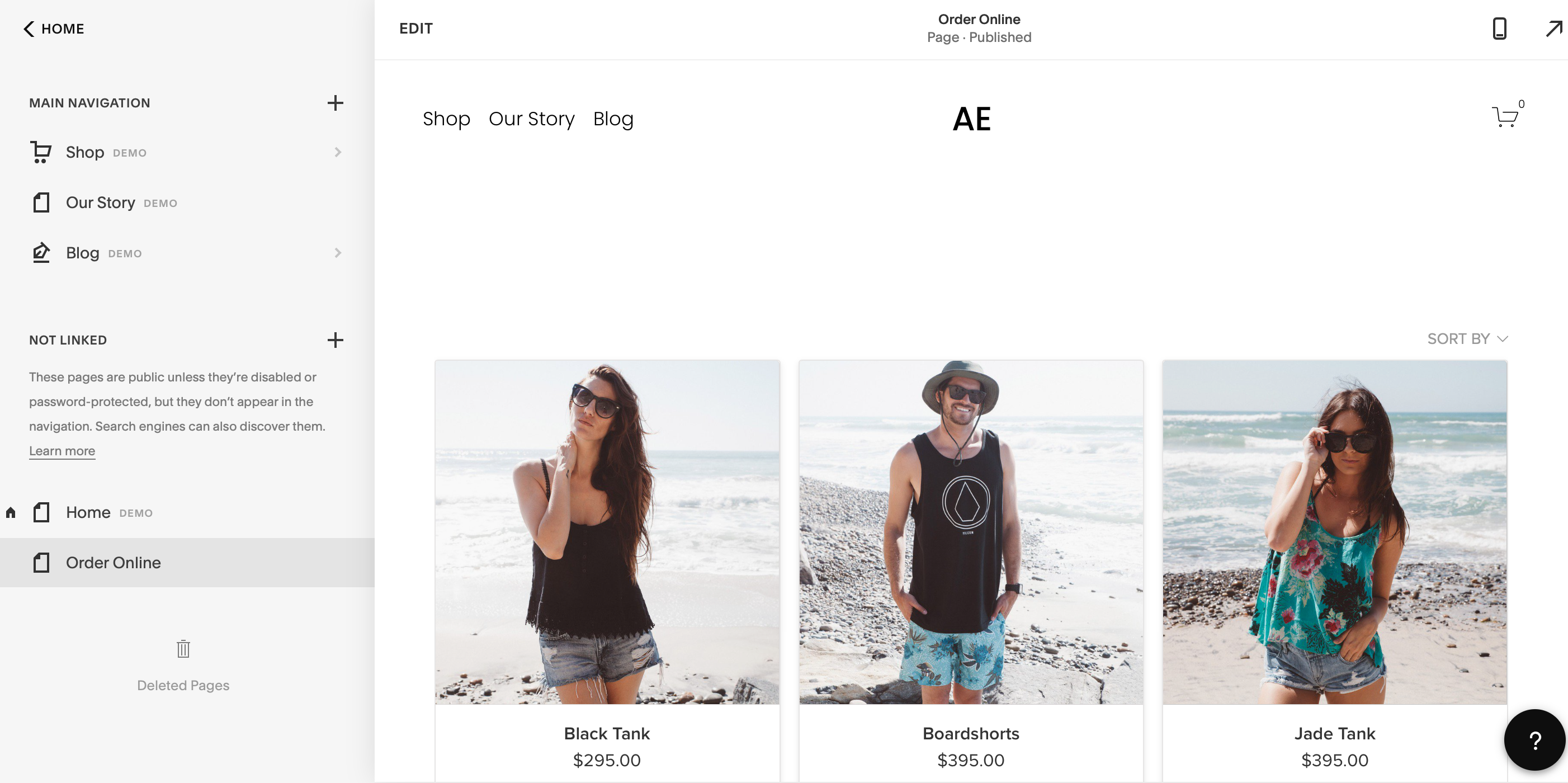 Example for Squarespace 7.1
If the store page is not linked to the navigation, make sure to move it to your site menu and start accepting orders online.
Related articles
Marketing checklist
Levels of changing store design
Got an order? Next steps