Squarespace is one of the most popular platforms to build a website.
If you want to add your Ecwid store to your Squarespace website, you need to get Ecwid integration code and publish it on your Squarespace page.
In this article:
Obtain Ecwid integration code
Open this page.
Paste your Store ID into the corresponding field, select Store and the widgets you want to install.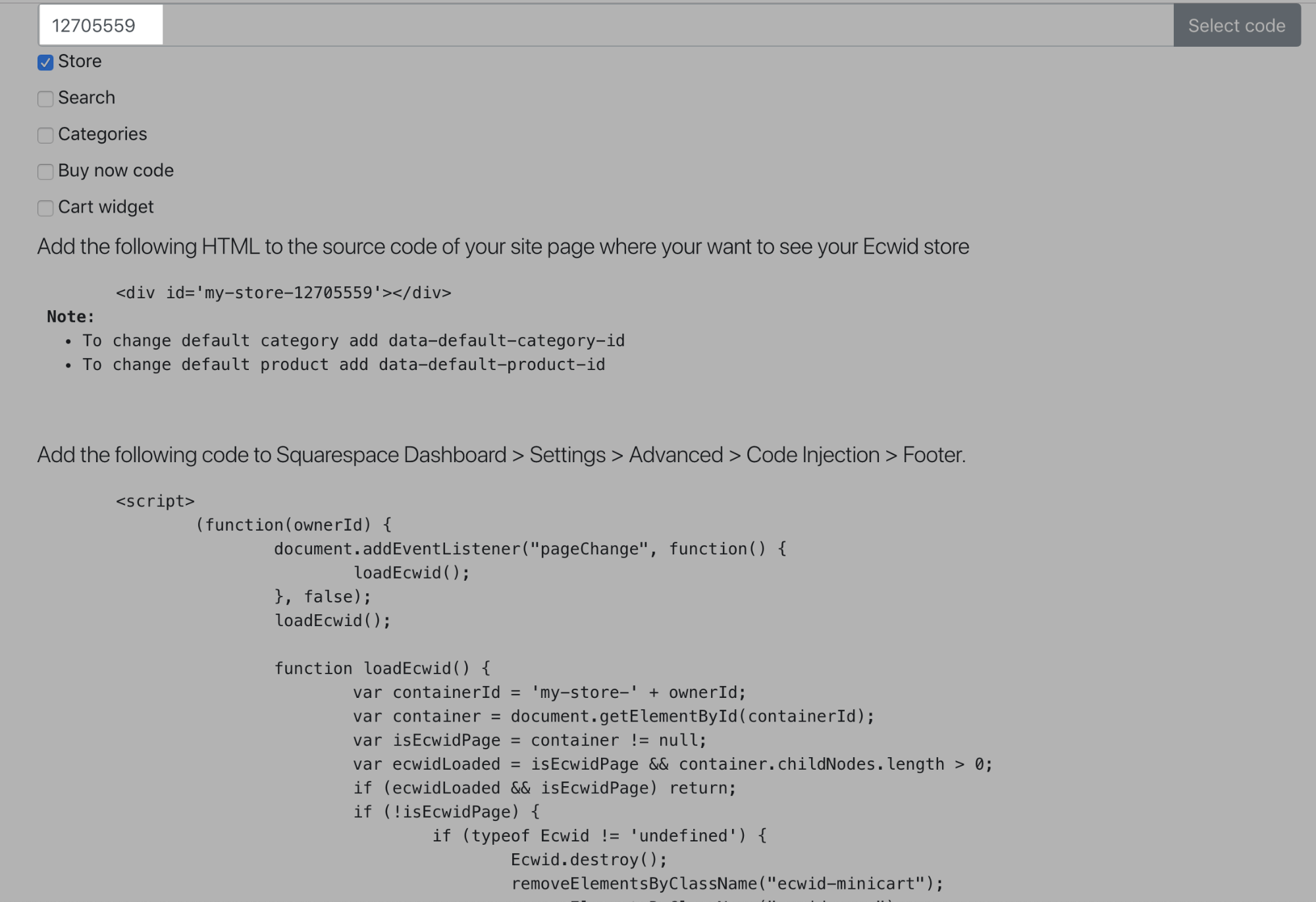 The HTML code consists of the two parts that should be added to the Code Block in the page where you want to add Ecwid and to the footer of your website.
Copy the HTML codes from the first part: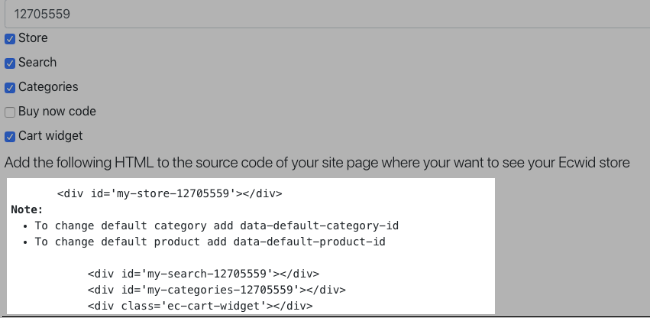 Now you can proceed to publishing the codes on your Squarespace page.
Add Ecwid integration code to Squarespace
Login to your Squarespace account.
Navigate to the Pages menu: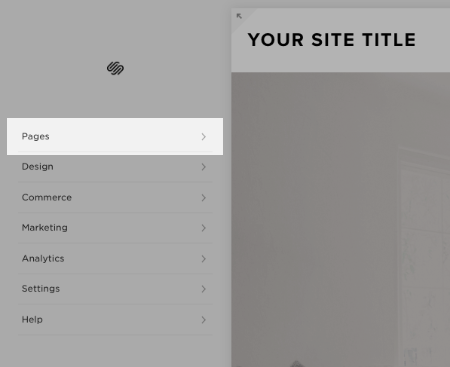 Open the page where you want your online store to appear in editing mode. If you want to add your store to a new page, click Add Page.
Open the page settings and click Advanced: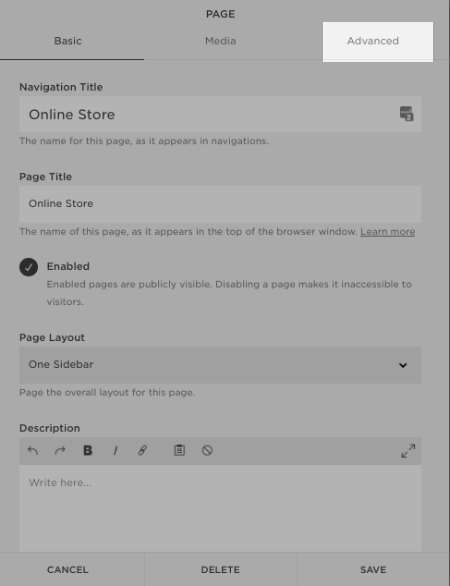 Paste Ecwid integration code you copied to a Code Block, see the instruction on using Code Blocks in Squarespace.
Click Save.
Paste the codes in the order you want the widgets to appear on your website page.
Copy the second part of the code (a big one):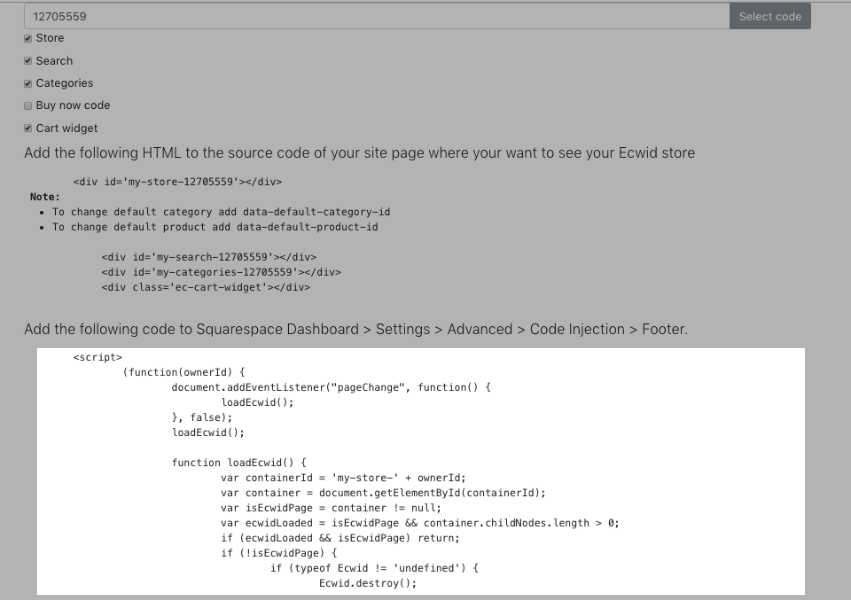 Go to Squarespace Dashboard → Settings → Advanced → Code Injection → Footer and paste the code to the corresponding field: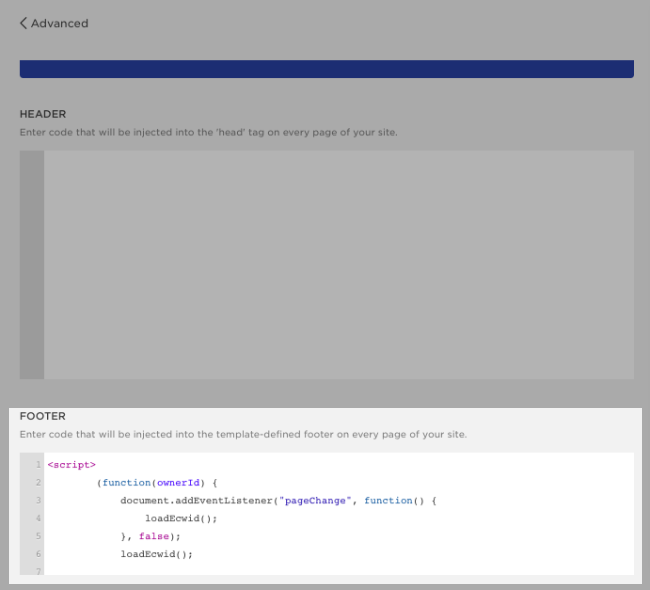 Save the changes.
Now you can check the store in the Preview mode and publish the page!
Back to top