You can accept payments in Ecwid using Square online payment gateway. As a major payment provider, Square is available in the USA, the UK, Canada, Australia, and Japan and accepts each country's currency. Customers can enter their credit card details right on your store's checkout page, making the checkout process easier and faster.
In this article:
Setup
To accept credit cards using Square, you need to enable Square in Ecwid's Control Panel.
Connect Square in your Ecwid Control Panel
Find Square under Add new payment methods: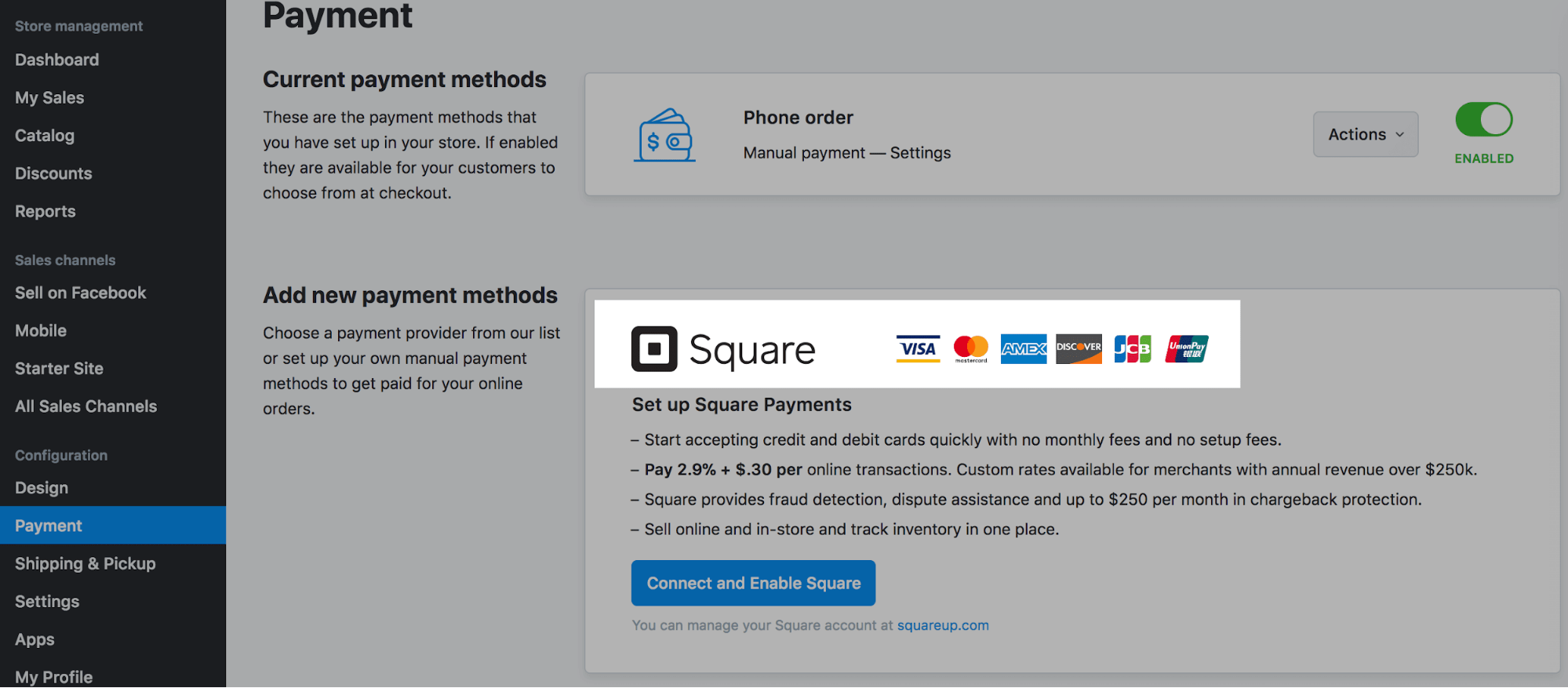 Click Connect and Enable Square:

Ecwid redirects you to Square. Login and connect your account.
Activate your account to process real transactions
You must activate your account to accept credit cards. To do so, Square requires basic information about you and your business. You can start accepting credit cards online as soon as soon as Square activates your account!
Transaction fees
Square takes a fee of 2.9% + $0.30 for processing your payments.
Managing orders
All orders paid via Square appear in Ecwid Control Panel → My Sales → Orders. They contain a link to the corresponding transaction in Square.
Orders also appear in your Square Control Panel. Square retains the customer's data, their order, and information about shipping and taxes.
Related articles
Square reader
How online payments work
Online payments FAQ
Back to top