Informing customers about promotions
Promotions help you advertise your store, boost traffic and increase customer loyalty. To make sure your customers know about sales, new arrivals, and other promotional campaigns that you run in your Ecwid store, you can use tools like promo bars, banners, ribbons, and more.
Promo bars
Promo bars are colorful narrow banners displayed on top of the website page that you can use to draw customer attention to your ongoing sales and promotions.
If you're using the New-Gen version of our Instant Site, you can easily add promo bars to its front page via dedicated announcement bar blocks:

If you've selling with Ecwid on any other platform, adding promo bars to your site is possible with apps from the Ecwid App Market:
Zotabox: 20+ Promotional Sales Tools. This app allows you to promote your special offers, discounts, or any other promotions by putting a promo bar on your website. All your store visitors will see the promo bar upon opening the website, and it will be visible to them at all times unless they decide to close it. You can customize text, add links or change the style of the bar.
Price: From $9.99 to $49.99+ / month, with a free trial.
Announcements bar: Promote sales on customizable notification bar, increase sales. With this app, you can keep your customers in the loop about business updates, promotions, and special events by displaying the bar at the top or at the bottom of your store. The bar is fully customizable to fit your store and supports emojis.
Price: $3.99 / month, with a free trial.
Note on the store home page
By adding messages to the store home page description, you can display texts, images, videos, and even clickable banners right above the product catalog. Customers will see them on the main page of your Ecwid store as soon as they enter it: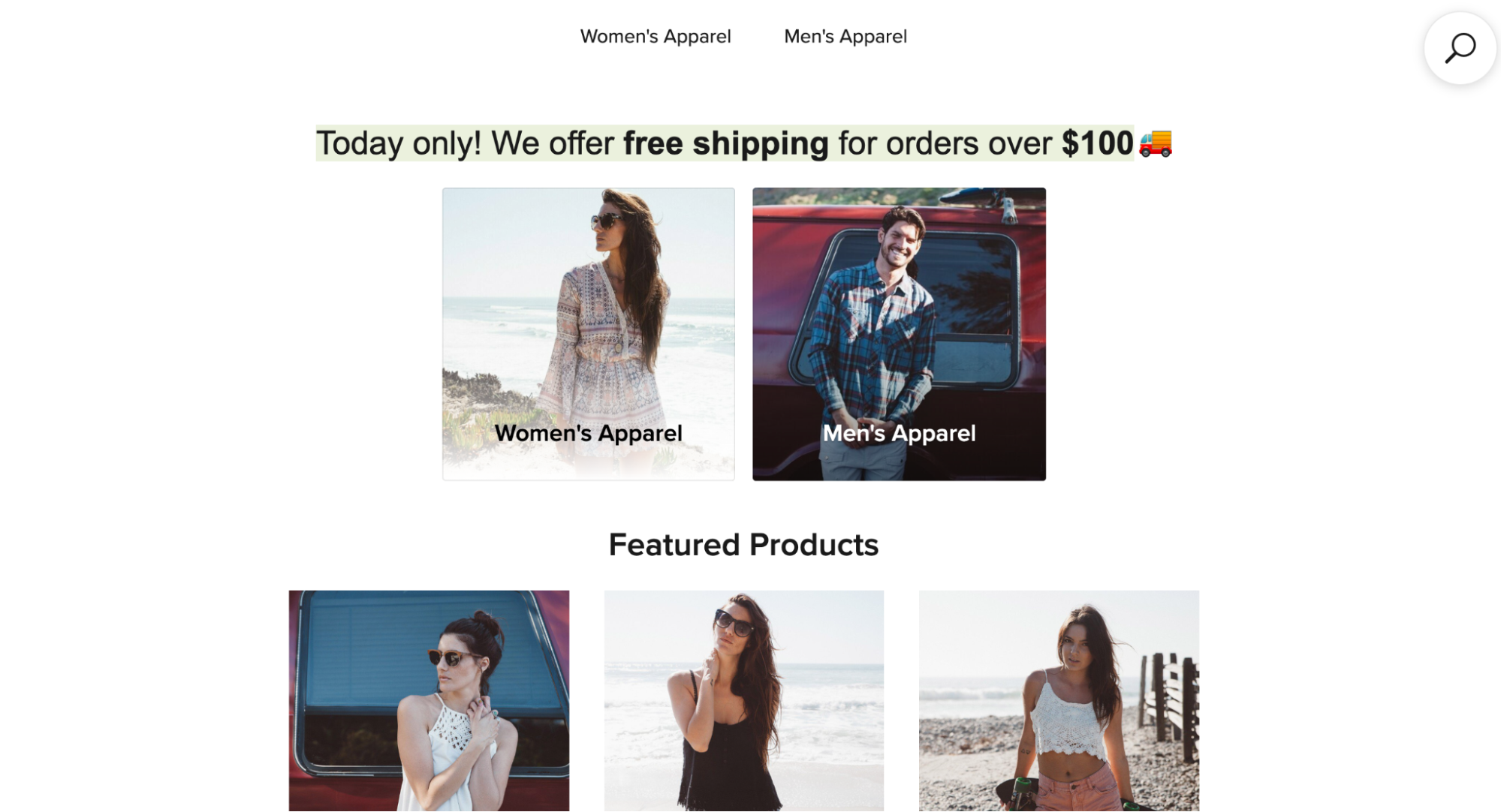 Note on a category page
If you run a promotion for a particular category of products, consider adding this information directly to the category page. When your customers open this category, the promo information will be the first thing they see.
Learn how to add notes to category pages →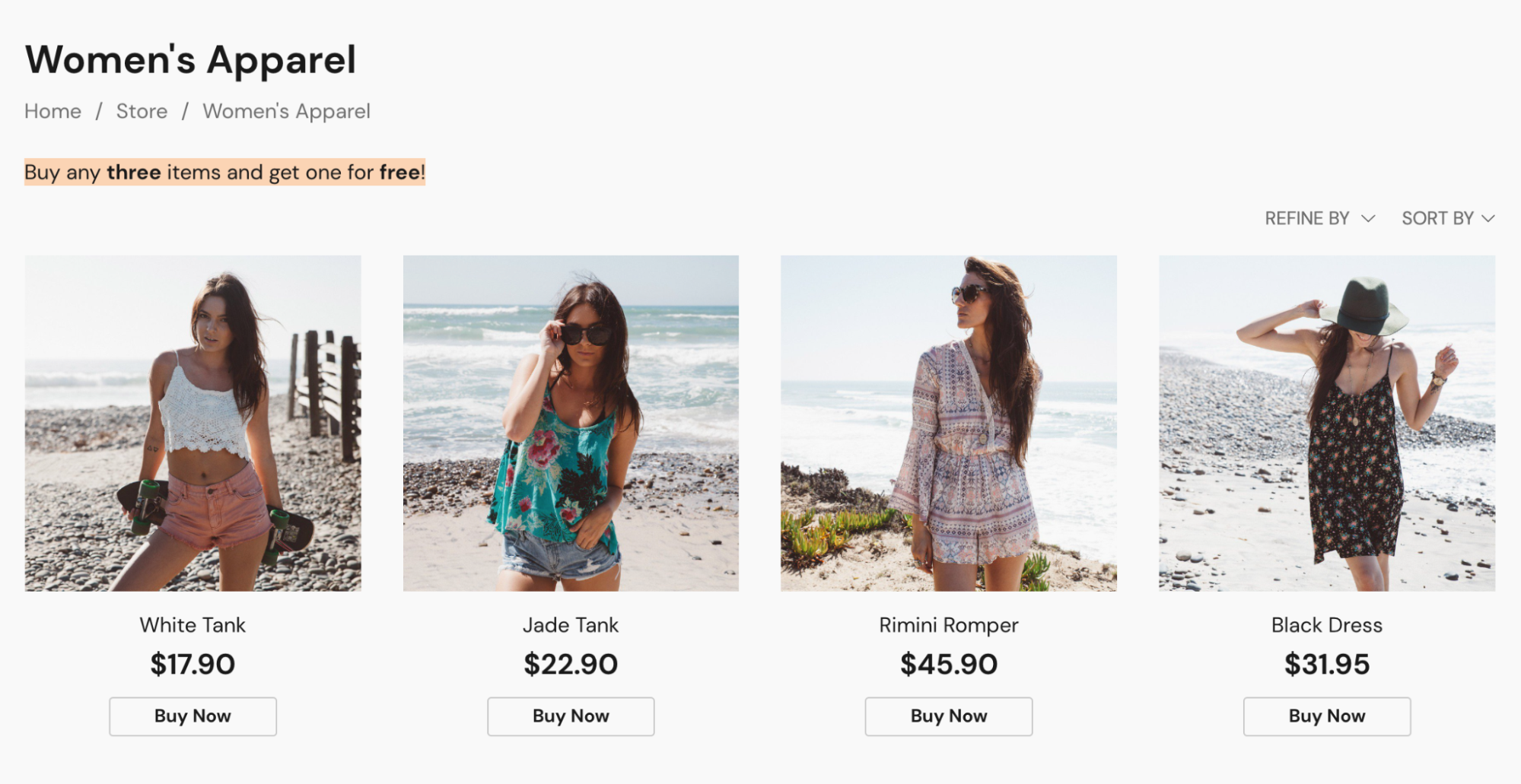 Sale prices
When you put any product on sale, it automatically receives an orange "ON SALE" label, and the product's original price appears struck out. So customers can easily notice the best deals in your store.
Sale prices are displayed both on product details pages and in the product grid: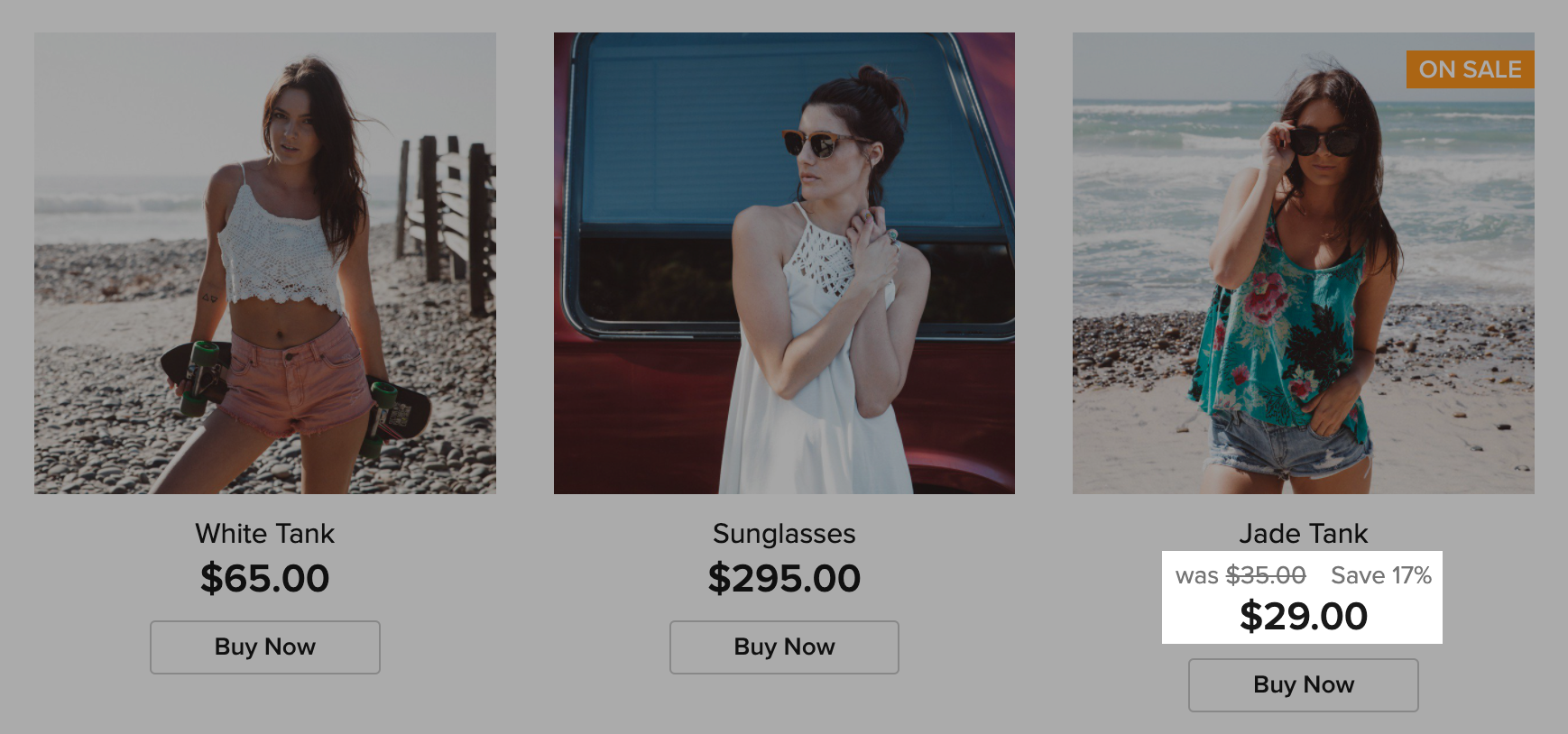 Product ribbons
By creating product ribbons, you can visually highlight any individual product on your storefront. Ribbons are bright-colored labels with your custom text that are shown in your product grid and on the product details pages: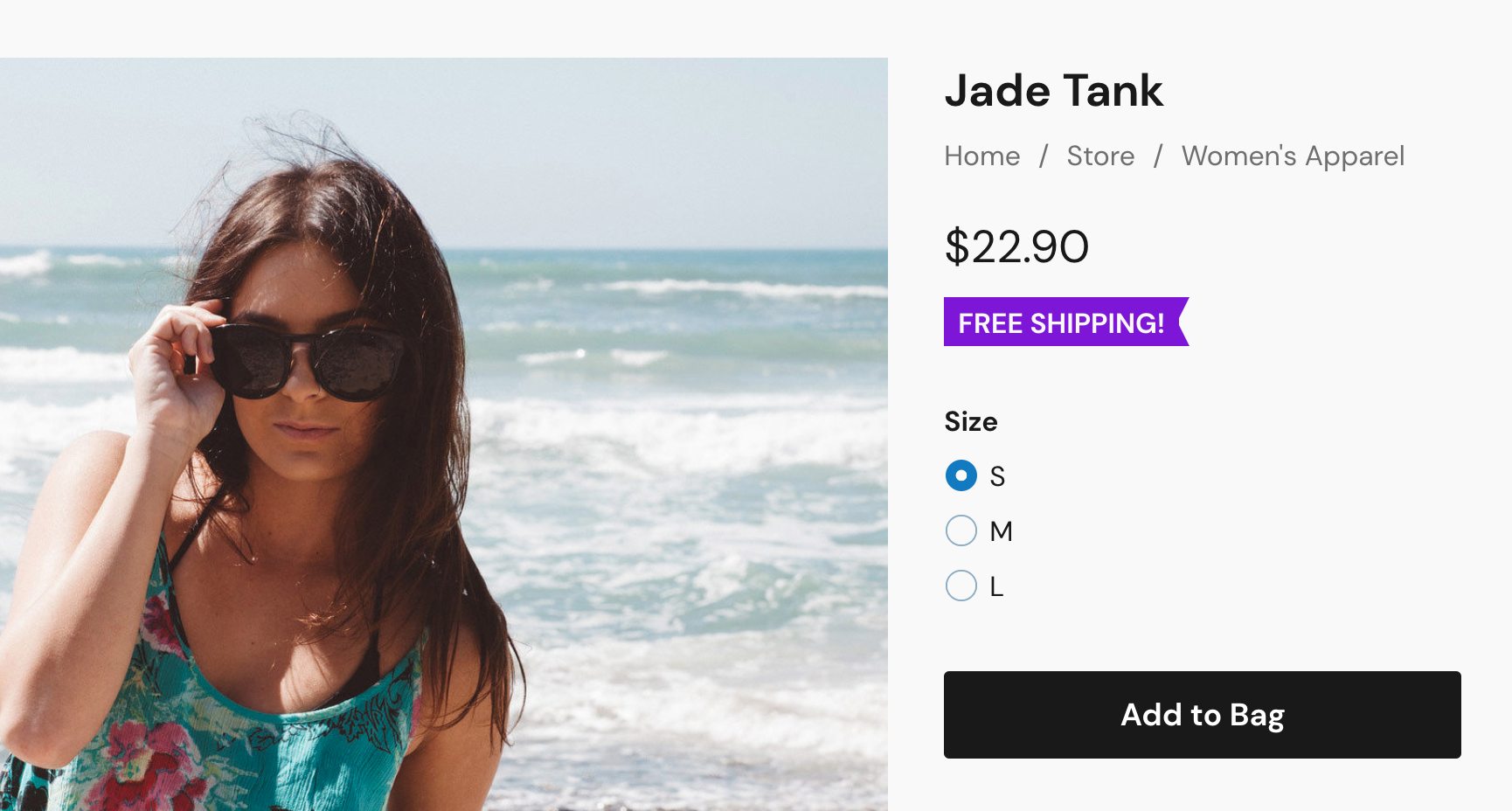 Apps for promotions
On top of adding promo bars, apps from Ecwid's App Market offer a wide variety of tools to make your store eye-catching and tell customers about your best deals.
Here's just a few of the apps you can use:
The Discount Spin Wheel of Fortune app shows the fortune wheel that customers can spin to get a discount:


The wheel has seasonal themes available. You can add a countdown bar after winning the coupon to encourage visitors to buy. Optionally, you can capture a visitor's email and use it later for upselling and newsletters.
The Checkout Notices app allows you to show your promo details on the checkout pages of your store. Do you have a 20% discount coupon for orders over $50? Great! Just display the message and the coupon number in the cart:


You can display a message at any checkout step, such as shipping details, payment details, order placement, or even the "Thank you" page. The app is flexible and leaves a lot of room for promoting your special offers.
The Wholesale & Retail Catalog Maker app helps you create a beautiful catalog and flyers. It's a great opportunity for promotion if your business is offline or you run a brick-and-mortar store. The app also has a lot of features to customize the look of a catalog, promote on social media, communicate with your customers, and so on.
For more apps, browse Ecwid App Market →
Further reading
Setting up discounts and running promotions
Marketing checklist
Sending newsletters from your Ecwid store
10