You can turn your Ecwid store in a product catalog and hand it or email it to your customers to keep them updated of your inventory. Or you may want to make your online store act like a product catalog and show products without actual checkout.
In this article:
Now In Store: Automatic Catalog and Flyer Builder
Now In Store: Automatic Catalog and Flyer Builder automatically creates a professional customizable catalog or flyer of your Ecwid products.
How it works:
Import all of your Ecwid products into a catalog builder interface;
Choose а layout;
Upload your images and branding;
Organize the pages of your catalog;
Add a wholesale contract and order forms;
Download the catalog as a printable PDF or share it on social networks;
Your customers can click on each product and will be automatically directed to your store product page.

How to get started: 
Upload the products you want to create a catalog for 
Distribute the catalog to your customers
The app is paid with free trial.
Turn your online store into a catalog
This approach allows to turn your online store into a product catalog, i.e. to show products without actual checkout, perform these steps:
Disable all payment and shipping methods.
Make sure you don't have the minicart widget installed. If you do, you need to remove it.
Disable [Buy Now] buttons: in your Ecwid Control Panel > Settings > General > Cart uncheck 'Show "Buy now" buttons on products list pages'
Hide the Add to Cart buttons and the "Qty" fields using this the CSS code below.
The code you need depends on the page version you have.
If you have a new version of the product details page it looks like this: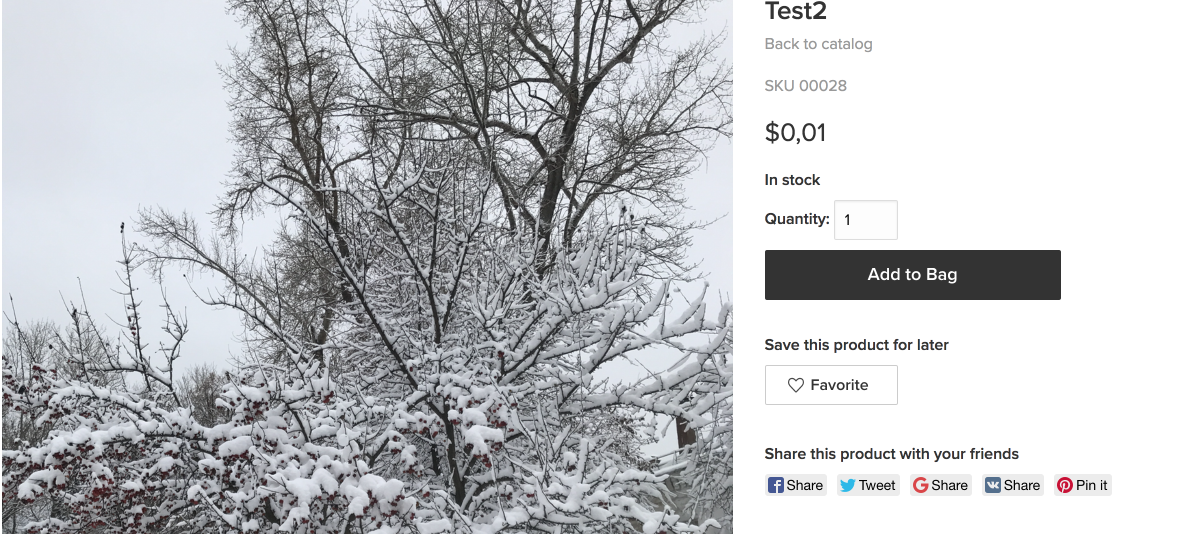 In this case use this code:
.details-product-purchase__qty,
.details-product-purchase__controls {
display: none;
}
If you have an older version of the product details page, it looks like this:

In this case you this code:
.ecwid-productBrowser-details-qtyPanel,
.ecwid .ecwid-btn--addToBag {
display: none;
}
Then hide the "Sign in" link: How to remove the "Sign In" link
Back to top