In Ecwid you can set up in-store pickup — this will give your customers an option to choose to come to your store and pick the ordered items themselves.
How to set up
Go to your Ecwid Control panel Settings -> Shipping page
Click "New Pickup Method"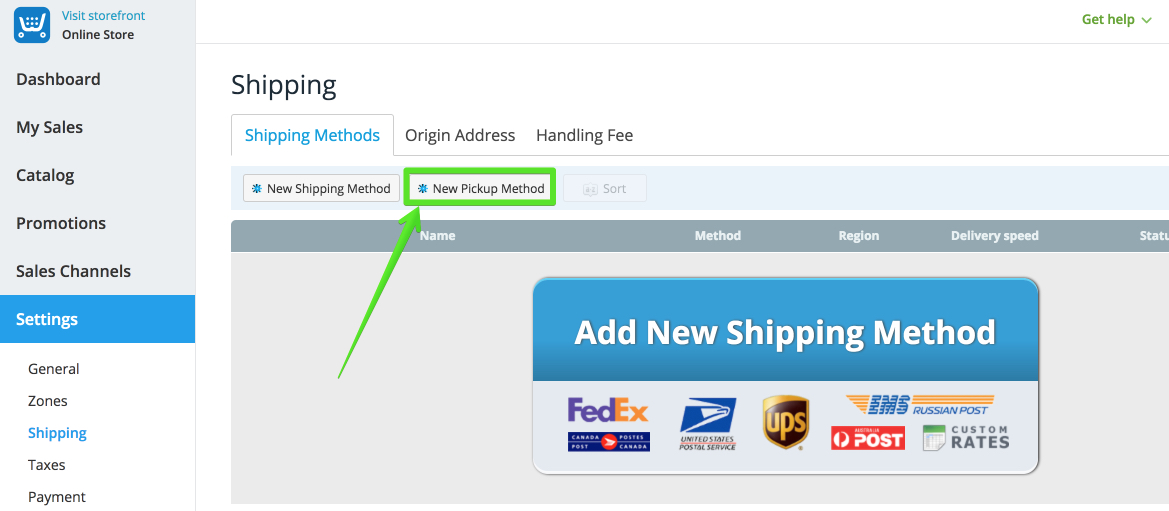 In the pop-up add the pickup instructions for the customer. Describe in details how, where, and when your customers will be able to pick up their order. They will see this information at checkout and in order email notifications.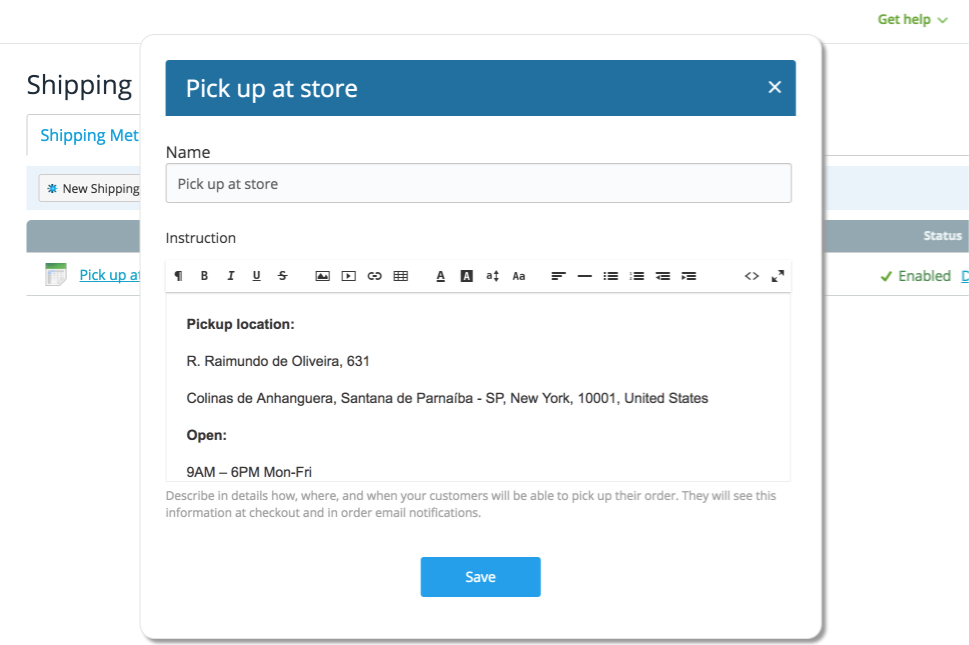 In-store pickup method will be shown on the checkout along with other shipping methods. When In-store pickup is chosen on the checkout, the customer won't be asked to enter the shipping address, so the checkout will become faster.
After the order is placed your customer will get an email notification with the order detail and the pickup instructions.
Once the order is ready you will need to change its status to "Ready for Pickup" on the My sales -> Orders page in your control panel. The customer will be notified via email that they can come and pick up the order.