When your account is on the paid plan with Ecwid, you get the receipts for each of the payments. There are 2 ways to see them.
Download receipts from email message
Ecwid charges the customers via secure payment gateway — Braintree. Braintree sends you an email after successful charge every month or every year, depending on your billing cycle. This email contains an attached receipt in PDF format, that you can download and print for further use.
Download receipts from your Control Panel
You can download receipts for your subscription payments right from your Ecwid Control Panel:
Click View Payment History link:

In your payment history, click View Receipt link for the necessary transaction:

The receipt will open in a new tab: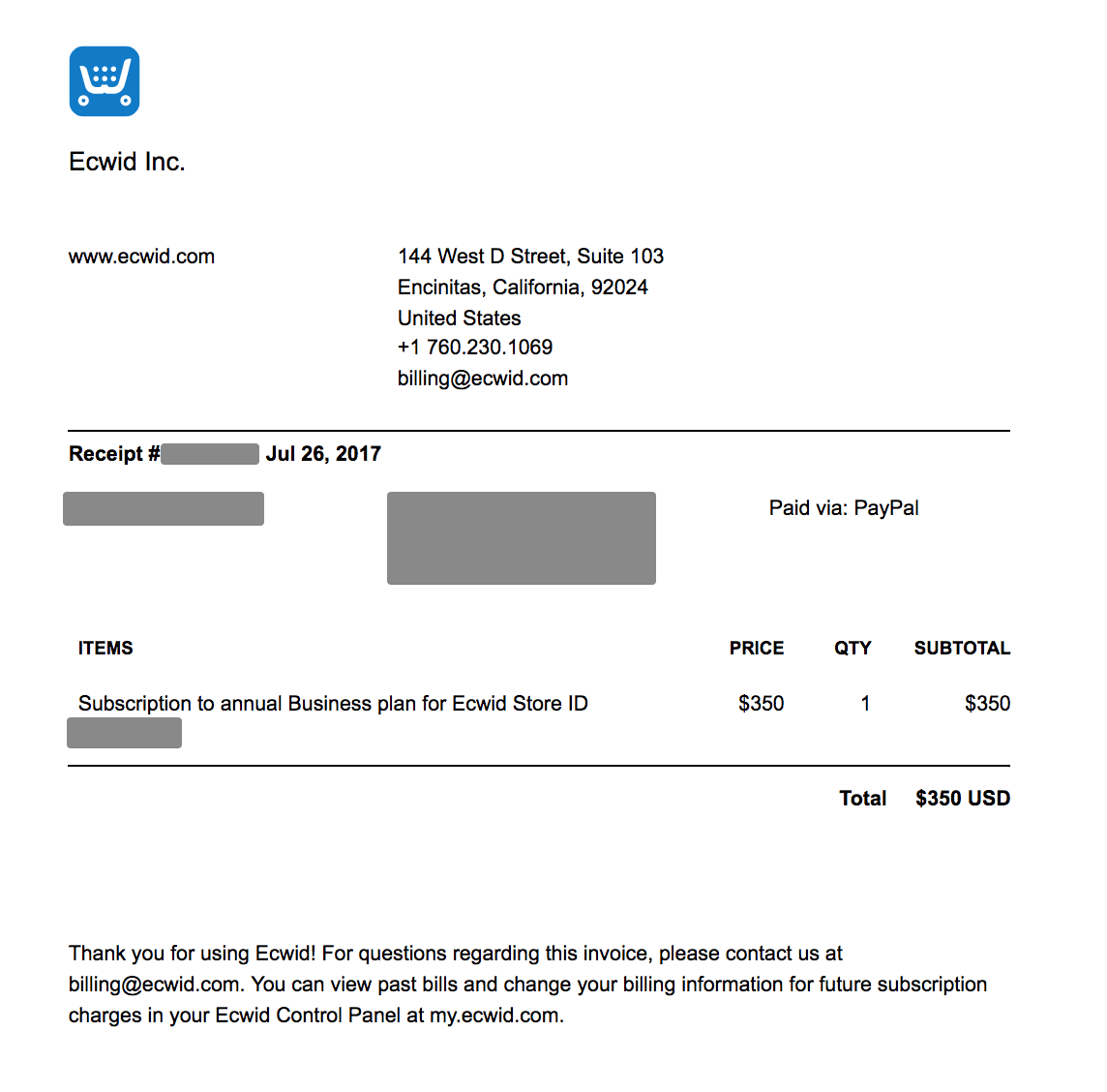 Open the Print menu in your browser, where you can print the receipt on paper or save it as PDF file.