Your Ecwid receipt (invoice) contains a printable version of your payment details, including billing address, subscription details, and tax information, if applicable.
Viewing your receipt/invoices
You can view all your billing history and download receipts for your subscription payments made to Ecwid for pricing plans (Business, Venture, Unlimited) on the Payment History page.
To view receipts/invoices in your Ecwid account:
From your Ecwid admin, go to My Profile → Billing and Plans.
Click View Payment History link:

In your payment history, click View Receipt link:

The receipt will open in a new tab: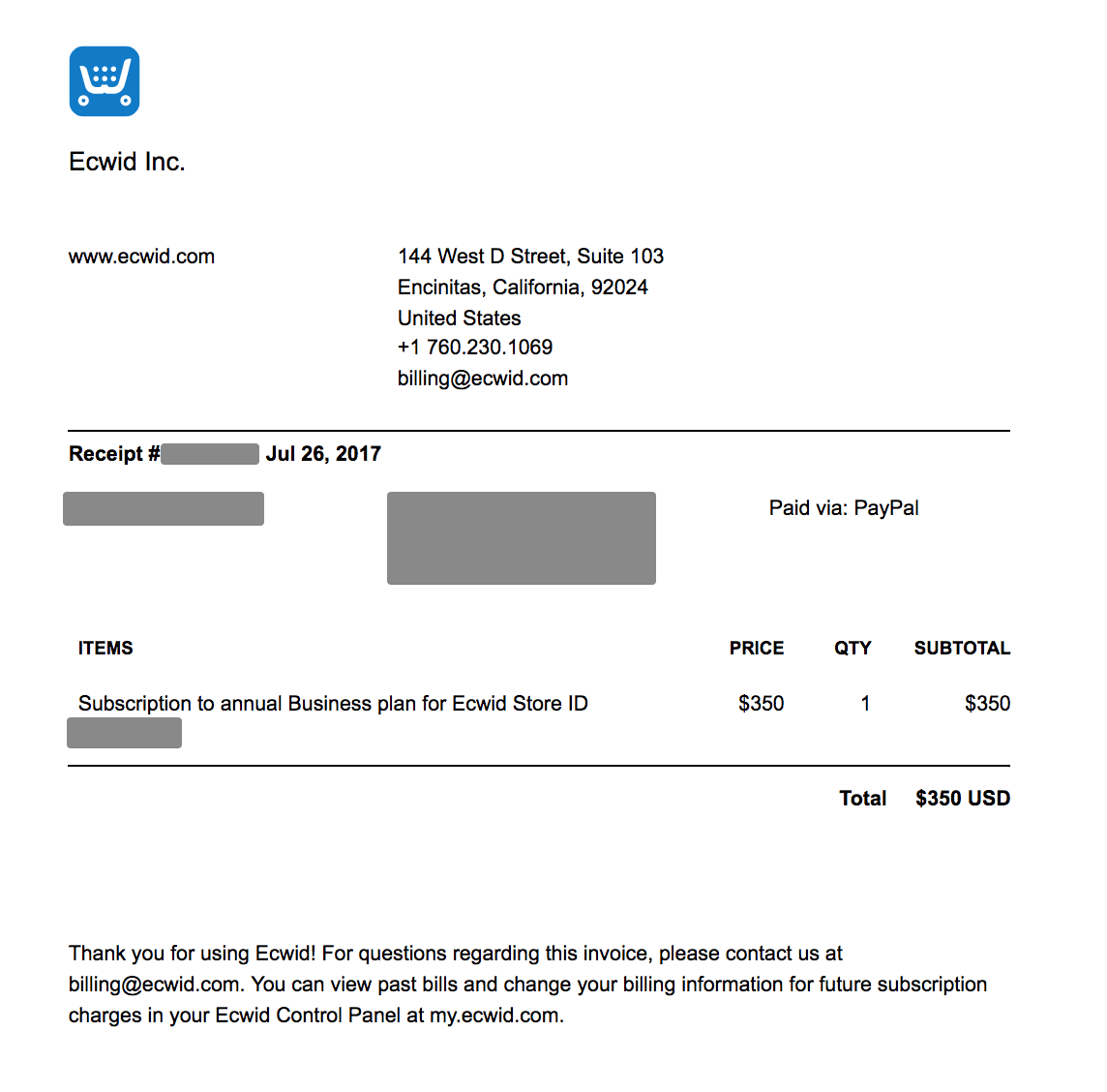 Open the Print menu in your browser, where you can print the receipt on paper or save it as a PDF file.
VAT or GST on an Invoice
Depending on your country's laws, you may be subject to VAT or GST when purchasing a pricing plan. If so, you can see the VAT added to your total on your invoices. If VAT is not listed on your invoice, then you were not charged VAT.
If you have a VAT ID or ABN, you can add it to your Ecwid Control Panel and pay for a subscription without the tax. Check out our help guides for more information:
GST charges for merchants located in Australia→
VAT Charges for merchants located in the EU→