Connecting Name.com domain to Ecwid Instant Site
You can make your Ecwid Instant Site available via a custom domain. Having your own domain helps personalize your online business and makes it look more professional. Besides, owning a domain increases your website positioning in the search engine results: Google, Yahoo, etc.
If you have already bought a domain name from Name.com, you can connect it to your Ecwid store in two steps:
Specify the domain name in your Ecwid admin.
Point your Name.com domain to your Ecwid site in the Name.com account.
After that, your store will open at your domain name via a secure HTTPS connection. Follow the step-by-step instructions below to connect a Name.com domain to the Instant Site.
You can use a custom domain on
any paid plan
. If you downgrade to a Free Ecwid plan, your custom domain will be replaced with a free Ecwid subdomain.
Setting up a domain in the Ecwid admin
To start connecting your domain to the Instant Site:
From your Ecwid admin, go to the Website.
Find the "

Domain name and site address

" section and click Change URL.
In the appeared pop-up, put your custom domain name in the "Use your own domain name" field: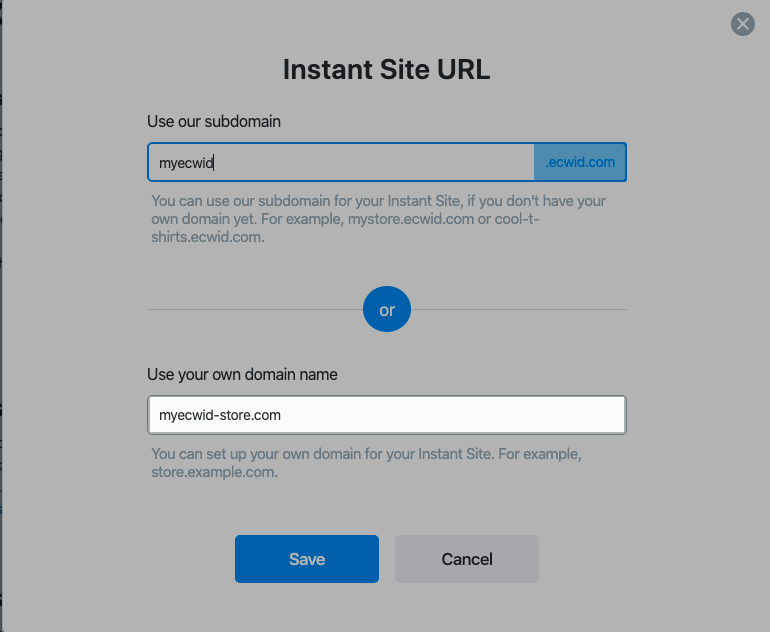 Copy the IP address that will appear in the instructions below the "Use your own domain name" field — that may be either 3.211.60.235, 23.23.44.201, or 34.193.83.23. You will need this IP later to set up the domain in your Name.com account: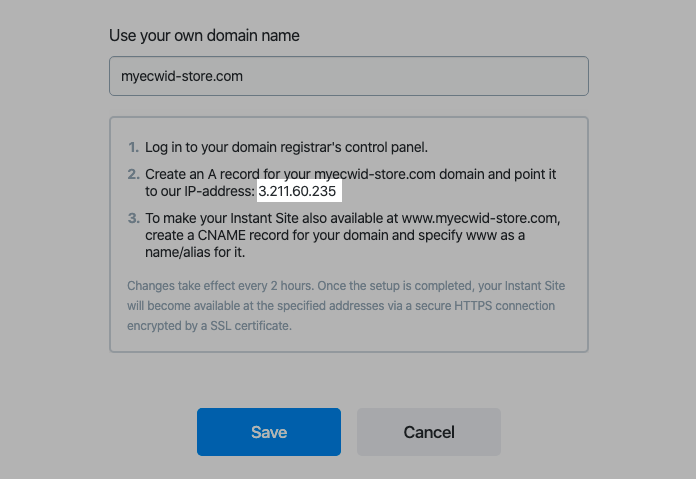 5. Click Save.
Setting up the domain in the Name.com account
To connect your Instant Site to the Name.com domain:
Log in to your Name.com account.
Click on the My Domains button, located on the top-right corner:
Find the domain name you wish to create an A record for. In our case it's myecwid-store.com. Then click Quick Links:

Select Manage DNS Records in the dropdown menu that appears.
Leave the drop-down menu Type as A.
Paste the IP address you have copied from your Ecwid admin into the Answer field, leaving the Host field empty:
Click Add Record.
To make the Instant Site available at your domain, this must be the only A Record for your domain. If you have other A Records in the DNS settings for this domain, please delete them by clicking a trash bin icon next to the record.
To make your site available at www.yourdomain.com, select the CNAME record as the record type: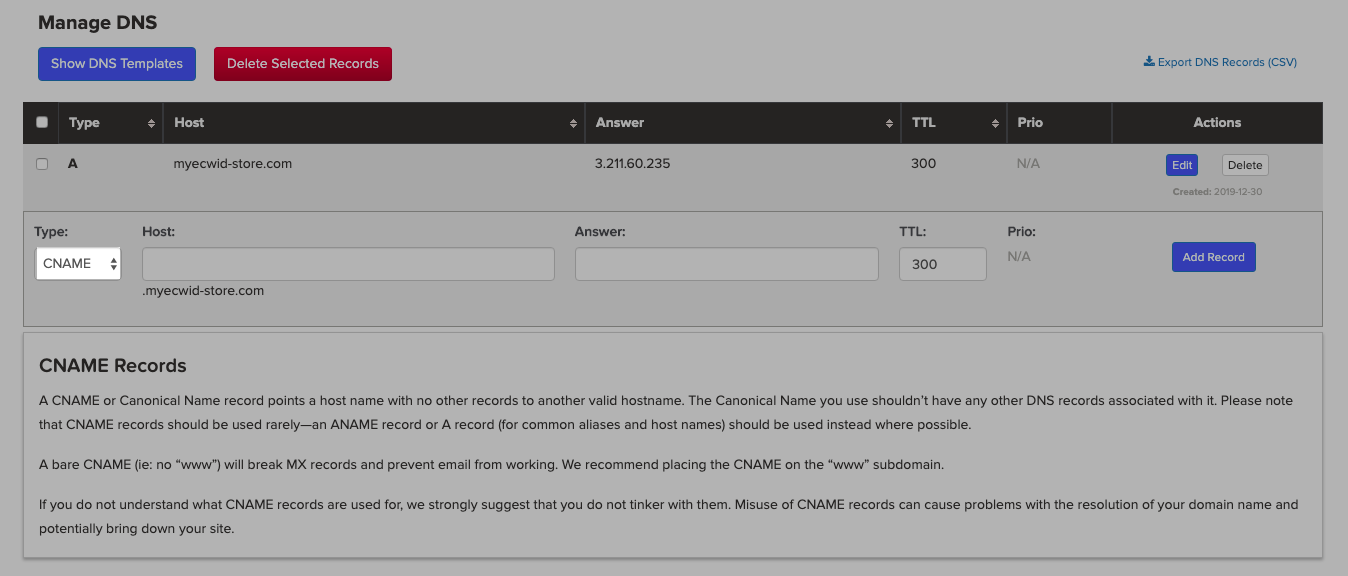 Add www into the Host field.
Type in your custom domain name into the Answer field: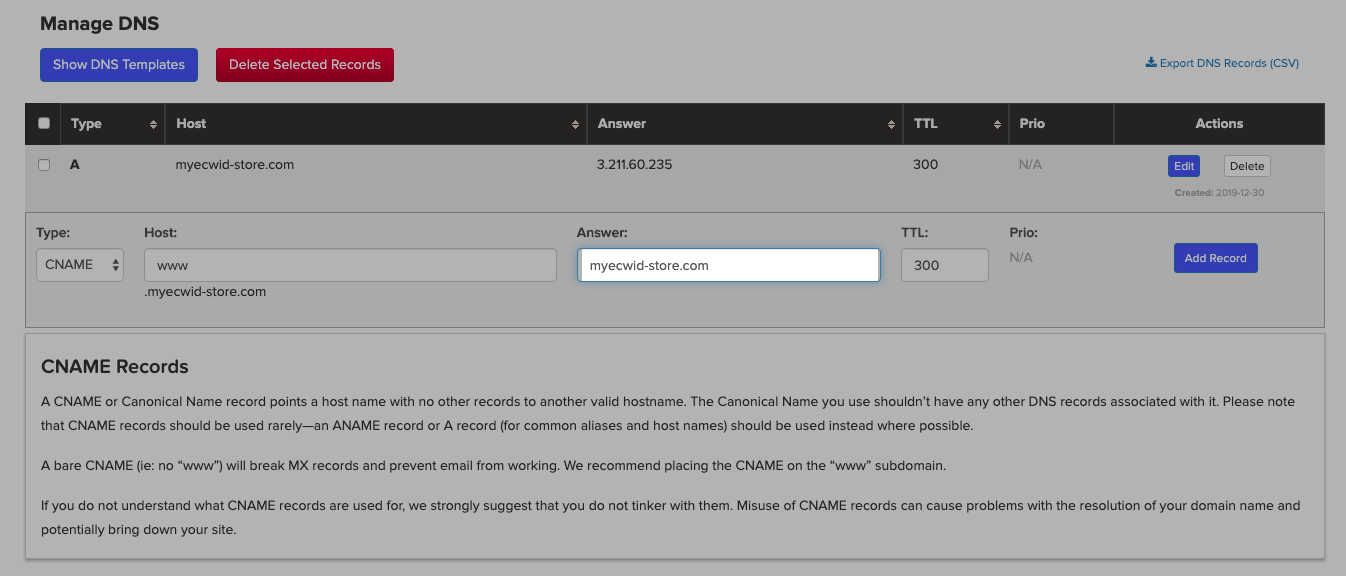 Click Add Record.
This is it! Give the settings about 24 hours to come in effect, and your site will become available at your Name.com domain via a secure HTTPS connection.