You can connect your online store with a carrier company that will calculate the shipping rates in real time based on the order weight, parcel or product dimensions, cart price and delivery address. The shipping fees provided by these carriers will be displayed at checkout.
In this article:
See a video about setting up carrier calculated shipping:
Automatic rates from integrated providers
Ecwid can receive the automatic shipping rates from several carrier companies:
Australia Post
EMS Russian Post
To enable the automatic calculated rates in your store:
Go to your Ecwid Control Panel → Shipping & Pickup.
Click Add Shipping Method.
Select the carrier company that you ship with. The carrier companies are suggested depending on your country. Click Set up.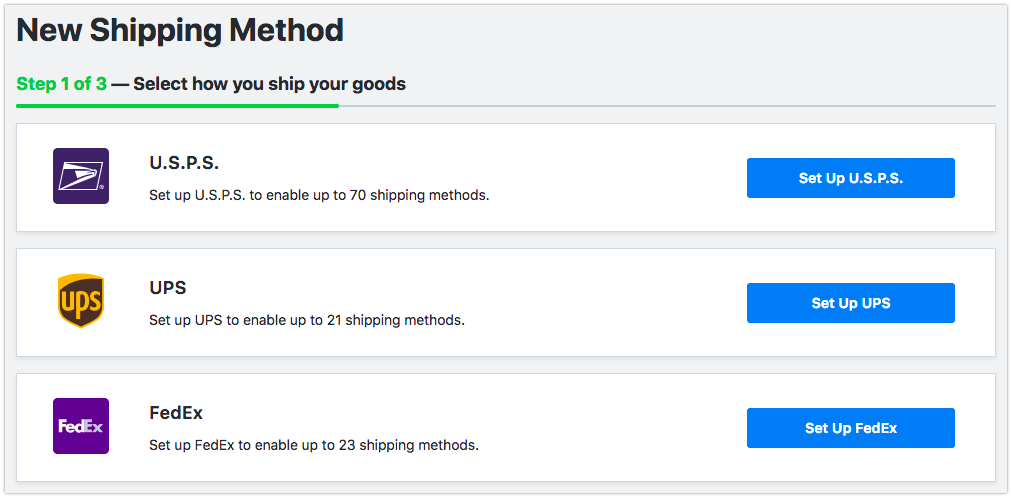 If you don't see the needed carrier among the suggested options, you can view all carriers or change your country below.

Choose Automatic calculated rates from the chosen carrier and click Set up.
If you are going to ship worldwide and offer all the available shipping options from the set carrier, no additional set up is needed.

If your shipping region is limited and you are going to offer some particular shipping methods at checkout, you can edit these settings.  
To manage the shipping methods:

Click Actions → Edit next to the set carrier-calculated option.
In the Shipping options section enable the rates you want to offer at checkout and disable those you don't need.
Click Save.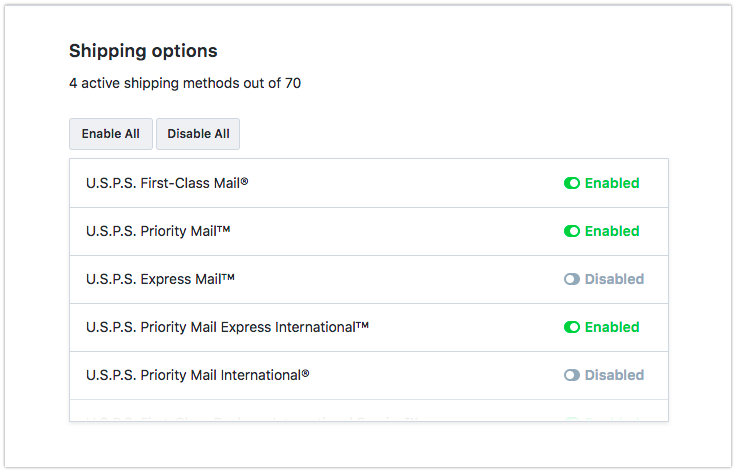 To adjust your shipping region:

Click Actions → Edit next to the set carrier-calculated option.
Select a destination zone from the Shipping region drop-down under the Shipping settings block.
Click Save.

Automatic rates from custom providers
If you want to receive real-time shipping rates from the shipping company that is not integrated with Ecwid yet, you can opt for a custom integration, based on the Ecwid Shipping API.
This functionality will work in the form of an application installed into your Ecwid Control Panel that will connect your store to the new shipping company to provide the real-time shipping methods and rates at checkout.
The following shipping companies apps are already available in the Ecwid App Market:
If you need help with integrating a new shipping provider to Ecwid, we can do it for you. Fill out the form
Custom feature for your Ecwid store
to get a quote and discuss the details.
Related articles
Arranging shipping methods order
Printing shipping labels and packing slips
Automated shipping refunds
Back to top