Updates 2023
Check out Ecwid updates to learn about new features in your store.
February
Add payment-based fees to checkout
Payment gateways charge a service fee for each transaction. To cover that or similar expenses, you can now add fees to payment methods. When a customer chooses the payment method with fees at checkout, surcharges are applied to the order total.
Learn how to add surcharges to payment methods →
Sell subscriptions with Lightspeed Payments
Subscriptions allow you to charge customers for products on a regular basis. To enable recurring subscriptions, you need to use particular payment methods in your store. From now on, subscriptions are available with Lightspeed Payments, the native Ecwid payment gateway (available for the US only).
Learn how to enable subscriptions in your store →
Sell products for subscriptions on a half-year basis
The billing cycle for subscriptions can now be set to every six months. That gives you seven billing cycles in total to choose from: daily, weekly, biweekly, monthly, quarterly, biannually, or annually. You can offer subscriptions along with the one-time purchase to improve your customers' experience and grow revenue.
Learn how to enable subscriptions in your store →
Set individual subscription pricing for product variations
Products with variations are now more flexible to adjust to sell as subscriptions. For each variation, you can set individual pricing both for a subscription and one-time purchase.
Learn how to set individual pricing for product variations →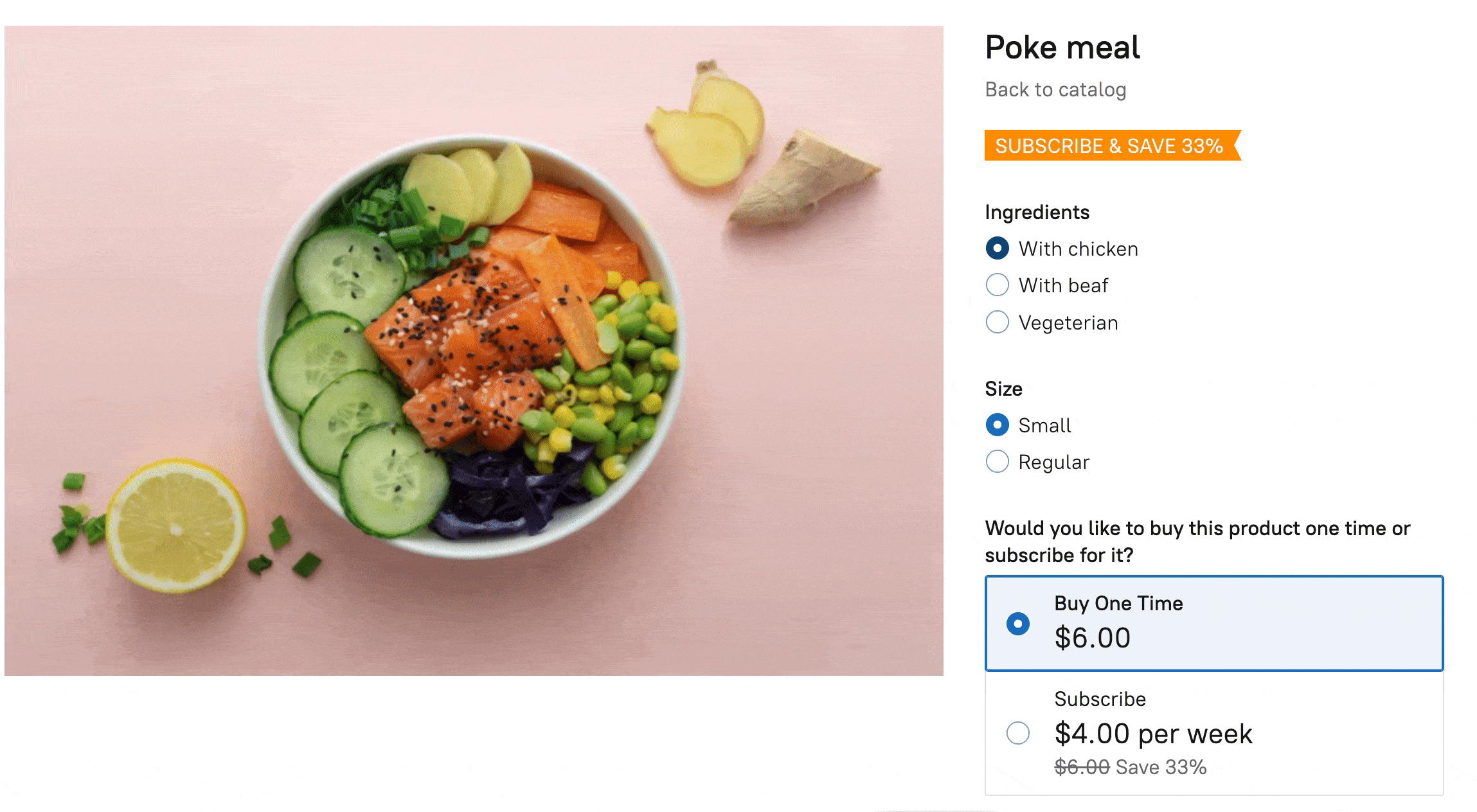 Export the UTM parameters history for orders
UTM tags are short text codes that you add to links to track where the orders came from. When you use UTM tags, you can see the link that led to purchase and also the list of UTM parameters from different marketing campaigns that a customer interacted with. That UTM tags history is now available to download when you export your orders as a CSV file. Clearly seeing UTM tags helps you to understand which campaigns perform better.
Export order subtotal excluding shipping cost
One more parameter that you can include to your order-related info when exporting data: order subtotal excluding shipping cost. Having that parameter in a separate column speeds up calculating subtotal excluding shipping costs and helps you to prepare tax reports.
Ecwid mobile app: Filter orders by key parameters
Finding orders is now easier than ever with a bunch of new filters added to the Ecwid mobile app. In your Ecwid mobile app, you can filter orders by payment and shipping methods, carrier, fulfillment type (shipping, pickup, delivery), pickup or delivery date. Advanced filtering settings allow you to display orders with or without tracking number, with or without tips, orders with a specific discount coupon applied, and also orders with customer comments and staff notes.
Learn how to filter orders in your Ecwid app for iOS →
Learn how to filter orders in your Ecwid app for Android →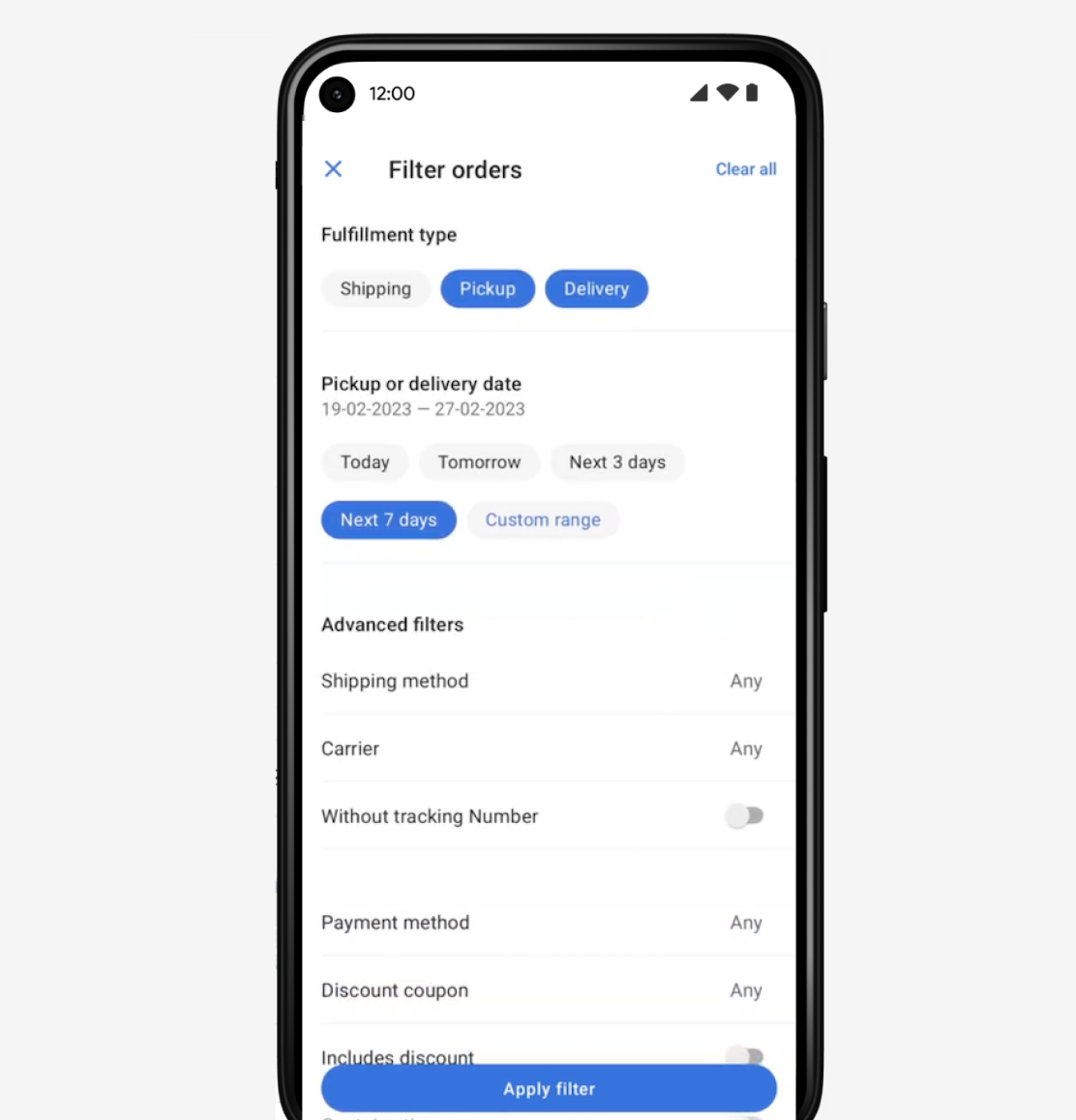 Ecwid mobile app: Save order filters as presets
To speed up orders searching, you can create a custom filter for frequently used searches. For example, bookmark local orders that should be delivered within the next 7 days.
Once you create a custom filter in your app, it appears in the preset filters list and you can tap it to see all orders matching your preferences.
Learn how to create custom filters for orders →
Ecwid mobile app: Use in-app order reminders
Adding in-app reminders about orders is a great way to make sure they are fulfilled on time, or to keep track of the upcoming deliveries. Creating a reminder for an order is pretty much similar to setting any other in-app reminder. In your Ecwid app, open an order, tap Add reminder and choose a time when you want to get a push notification about the order.
Set tax-included pricing for products for Algeria
Great news for Algerian stores! You can now choose between setting gross prices (with tax included) or net prices (without tax) for your products. With the tax-inclusive pricing, you don't have to calculate the net price for each product and set up taxes separately.
January
Export data from custom checkout fields
Custom fields at checkout allow you to collect specific data from shoppers: tax ID, delivery notes, and so on. That information is now included in order details that you can export as a CSV file. Instead of checking each order, you can download the CSV file and open it to clearly see all important information about upcoming orders. New checkout-related columns are added as the last columns of the CSV file.
Learn how to create custom checkout fields →
Learn how to export data from your store →

Hide long product descriptions in a collapsible accordion
You can break down long product descriptions into smaller sub-sections and hide each text part in a collapsible accordion. Simply speaking, when your customers open a product page they will see a title that expands when clicked on. Collapsible accordion comes in handy when you want to highlight different product features like ingredients, health benefits, fabric care instructions, etc.
Learn how to use text editor to create product description →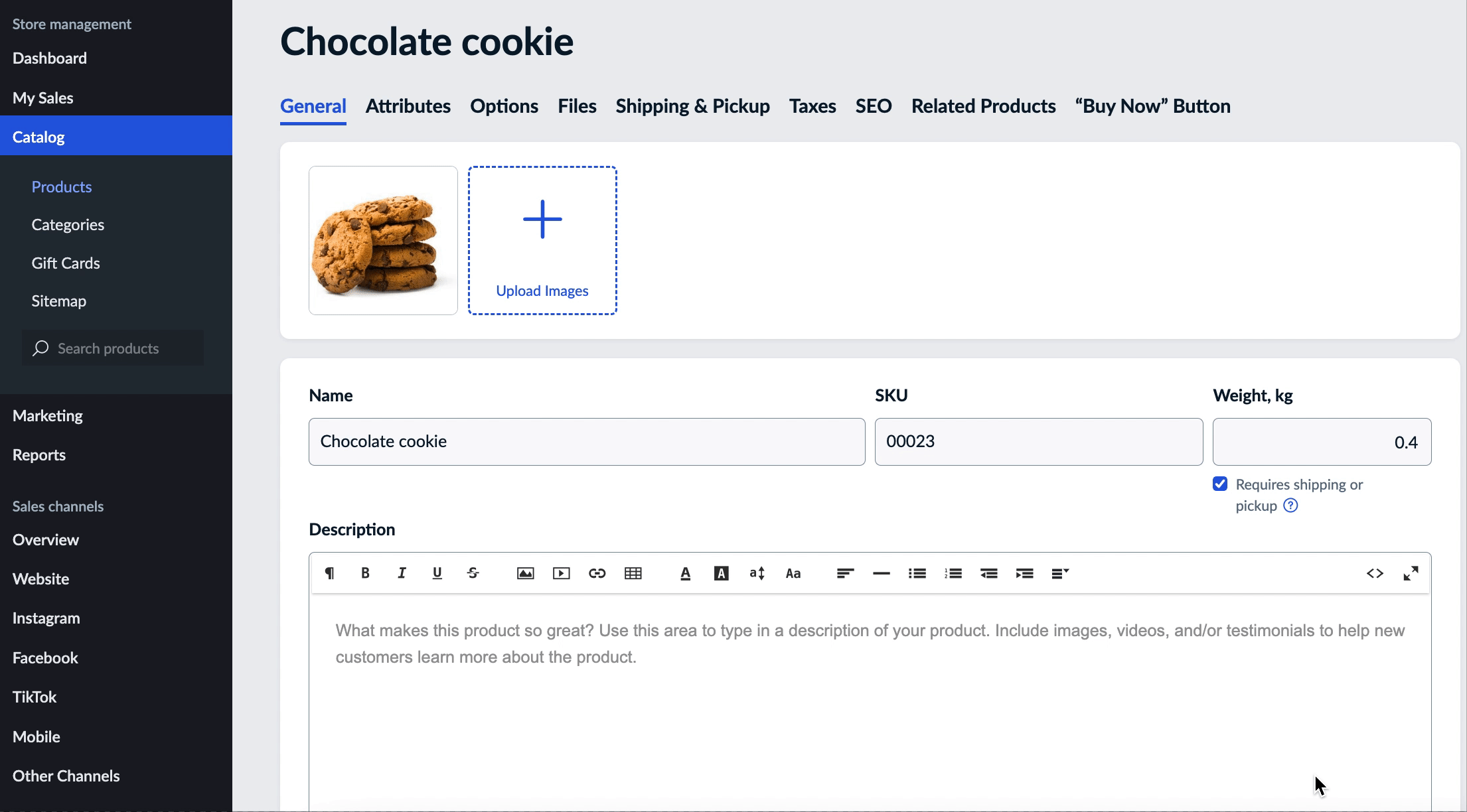 Rename site sections in your Instant Site
When you use an Instant Site, you add sections to build your site. Some sections with different content may have the same name. To make it easier to navigate in the editor, you can change names displayed in the editor sidebar. Custom names help you to see your site structure more clearly and quickly locate the section you want to edit.
Learn how to design your site →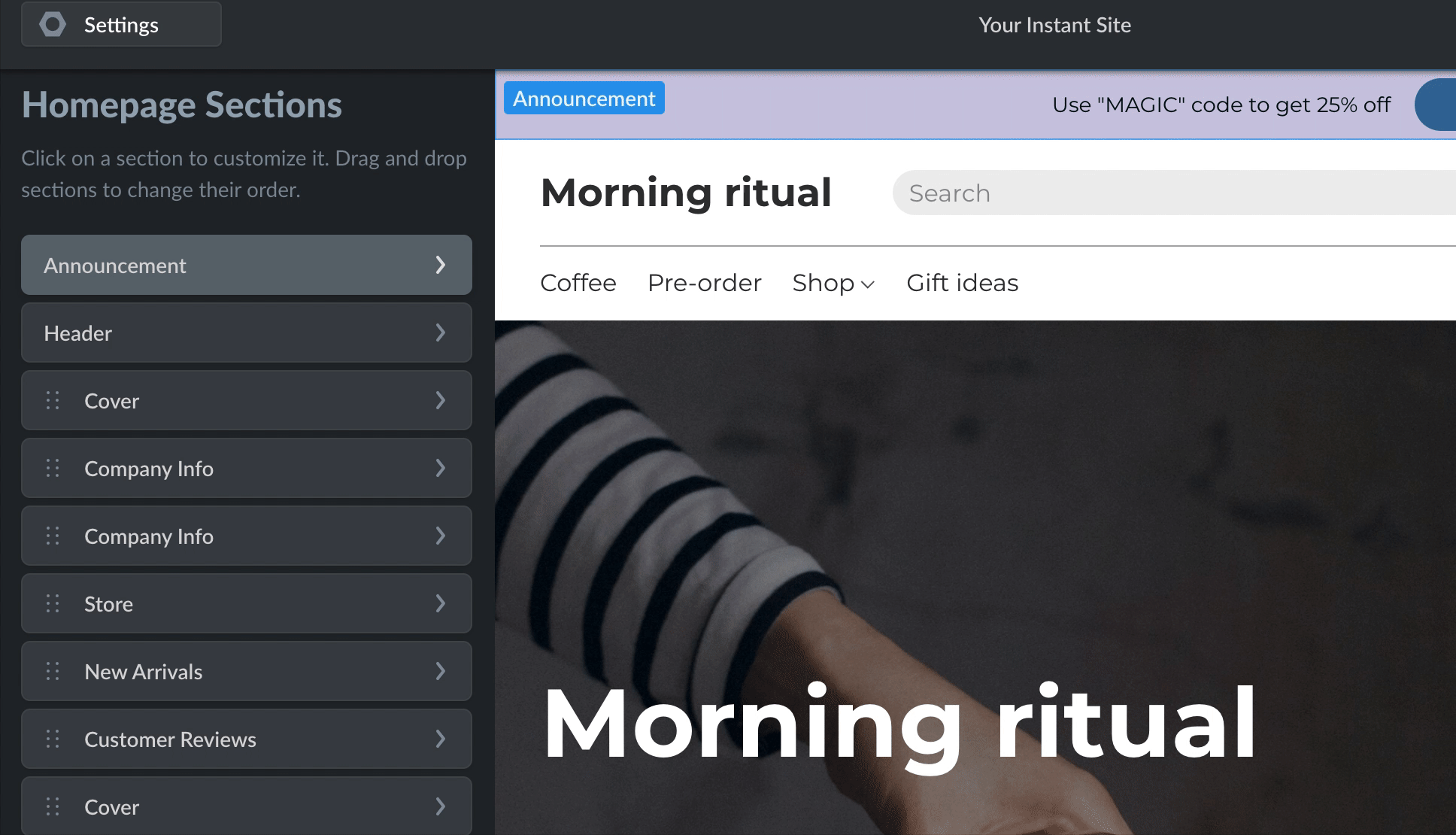 10