The general product settings include the product image, name, SKU, description, weight, price, quantity in stock and categories this product is assigned to.
To add or edit the general product settings:
Go to your Ecwid Control Panel → Catalog → Products.
Open the product you wan to edit, the General tab.
Edit the name and SKU.
SKU stays for "stock keeping unit", and it is a product identification code. You can use the SKUs provided by manufacturers or your own combinations of letters and numbers. 
If you leave the SKU field empty, Ecwid will generate the SKU and add it automatically.
If your products need to be shipped, check the Requires shipping or pickup box and enter the product weight. This is necessary for calculating the correct shipping rates: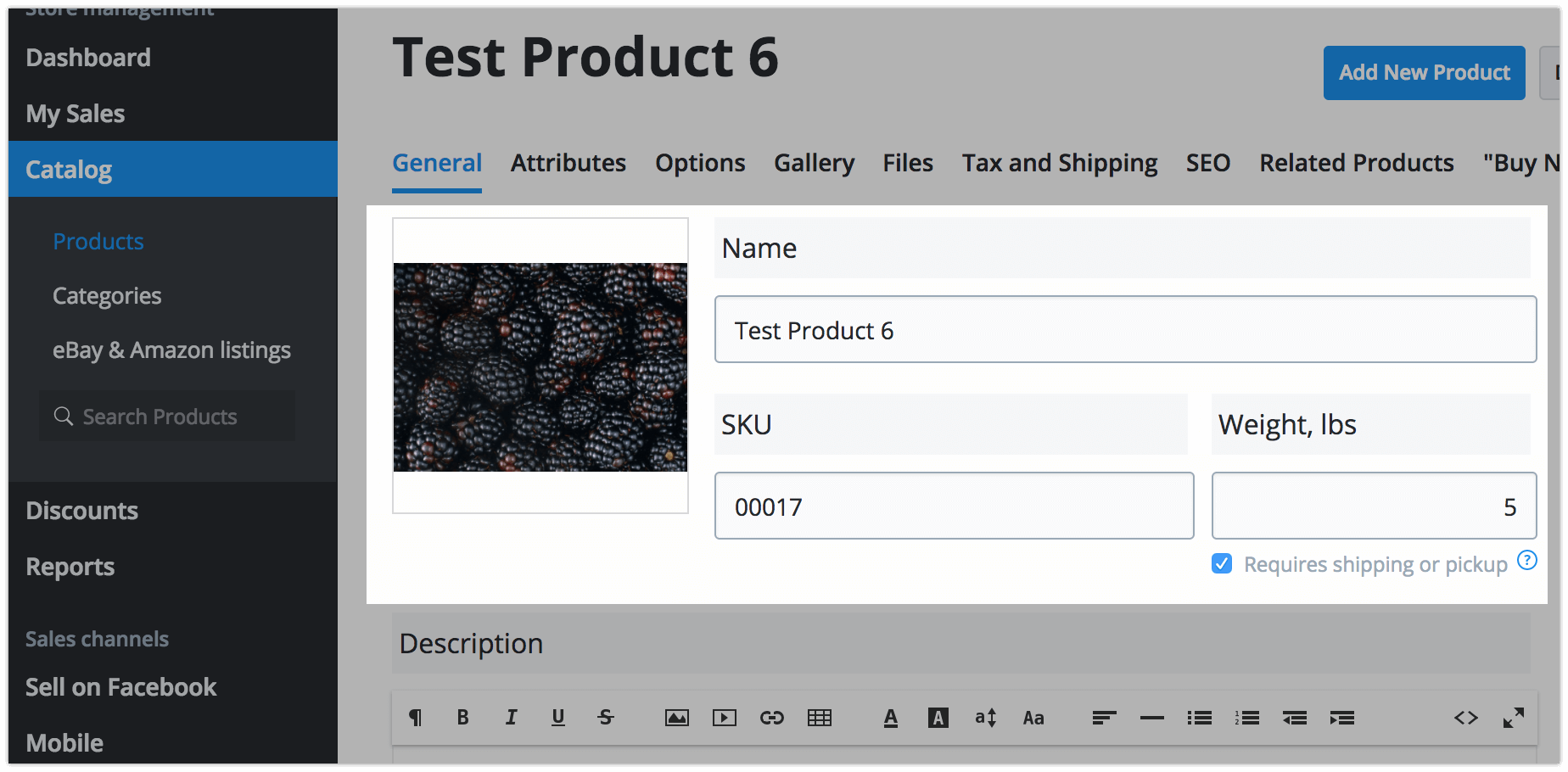 You can add or edit the description of your product in the Description field: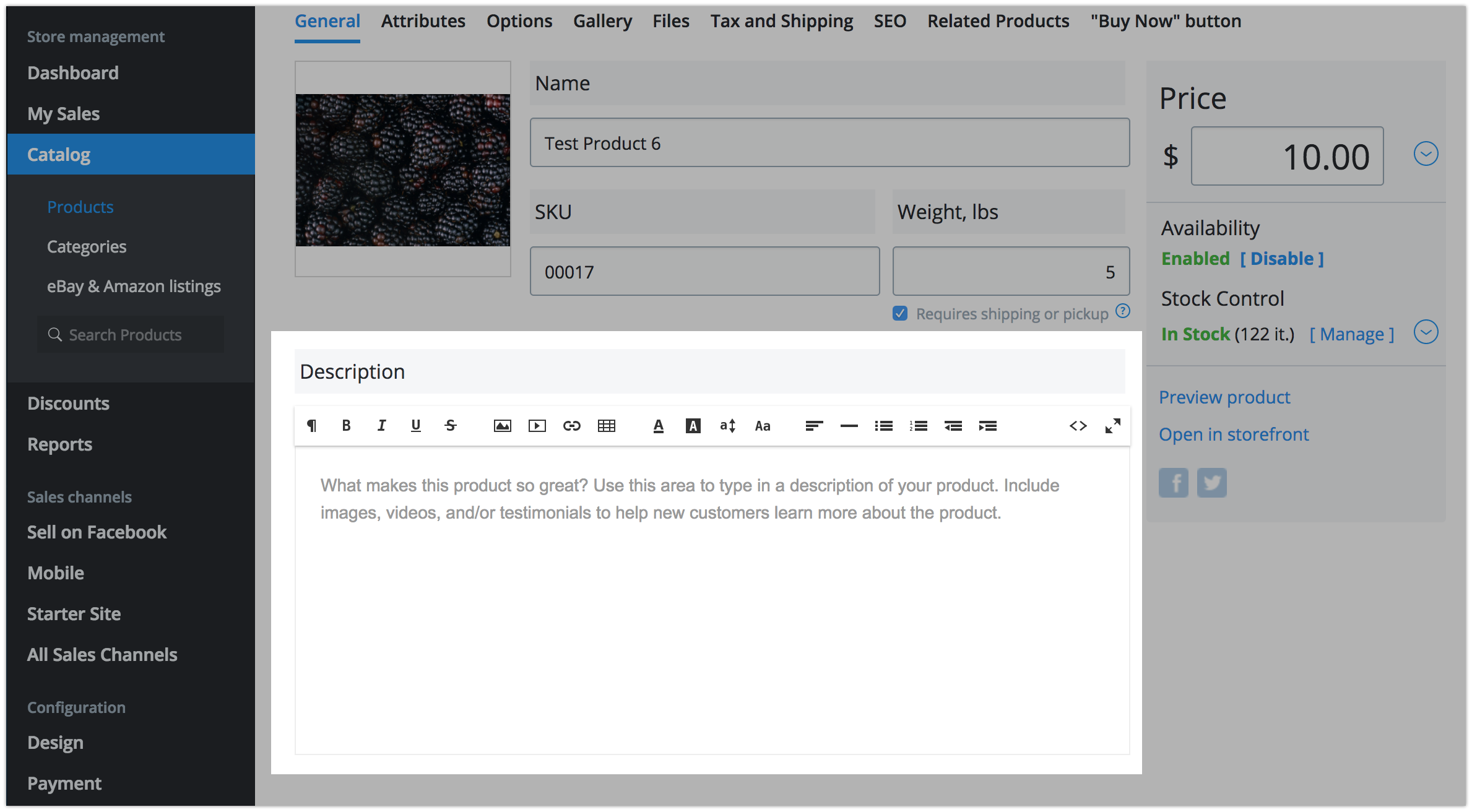 Below the description field there is a block for assigning the product to a category. Click Change categories to select the categories for this product: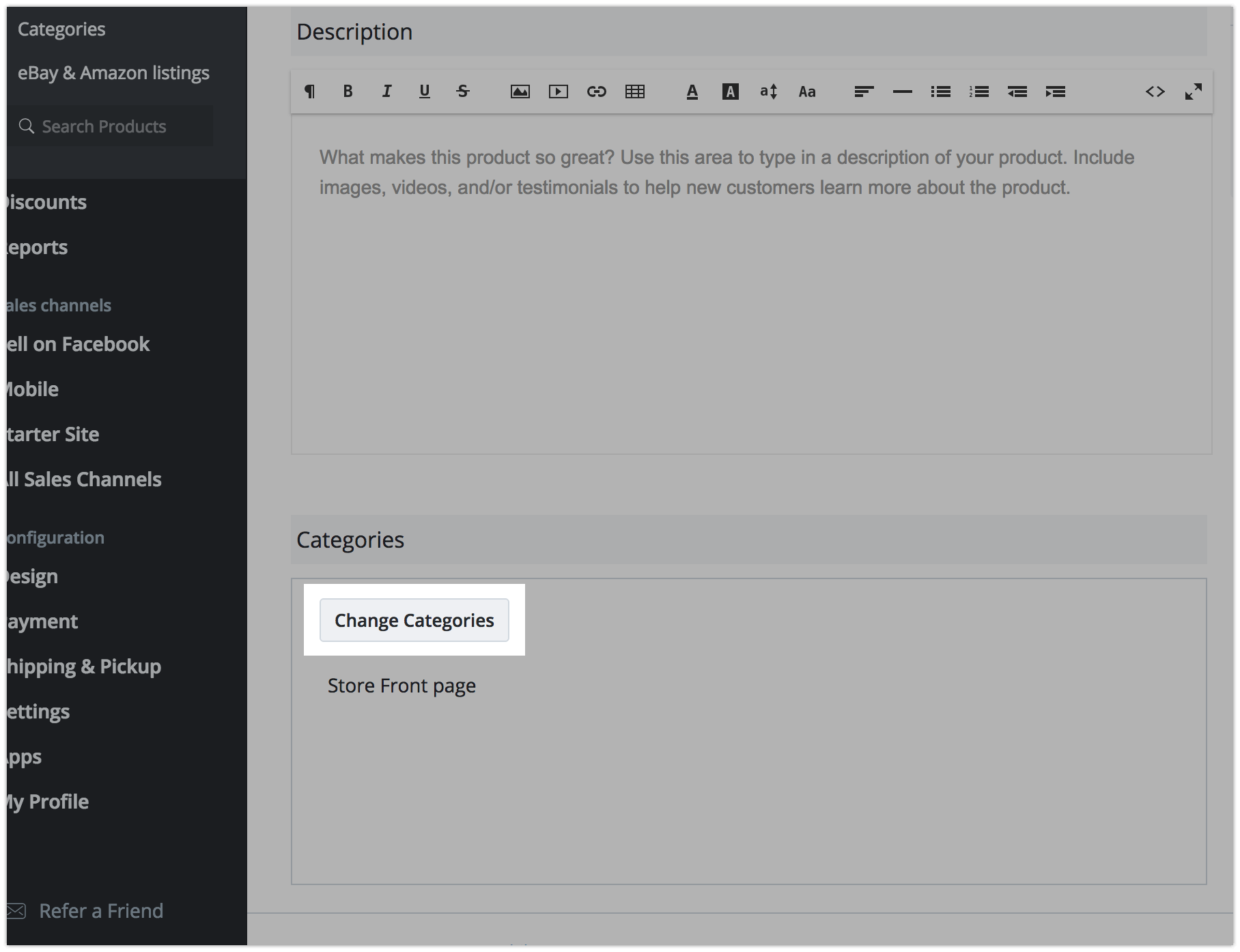 Select the categories for the product and click Ok: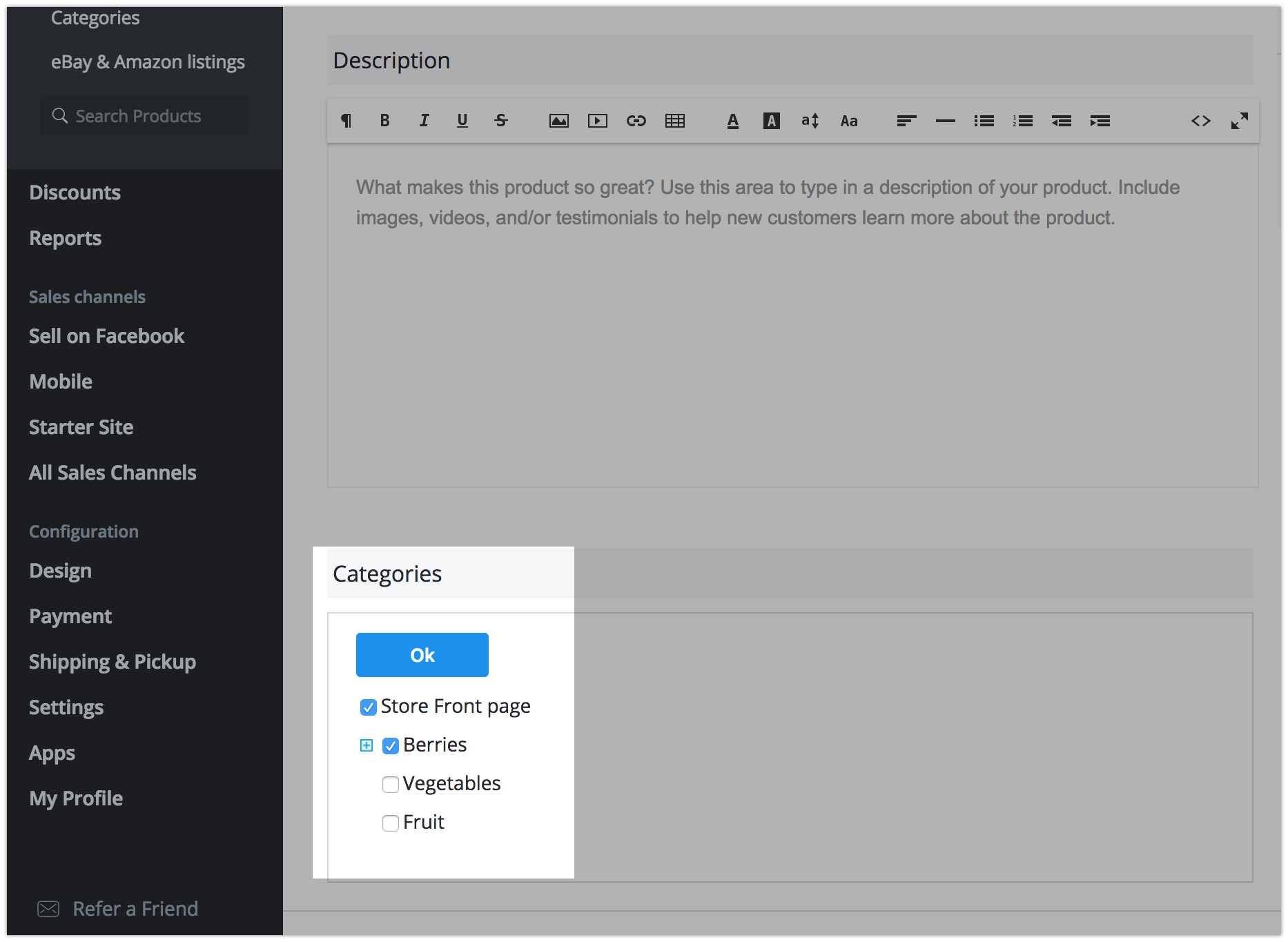 The product must be assigned to at least one category. One product may belong to several categories.
In the right panel you can edit the price and quantity in stock.
Click on the arrow next to the price to see the Compare to price and the Bulk discount settings:
In the stock control section you can enter the number of products in stock and set up low stock notifications: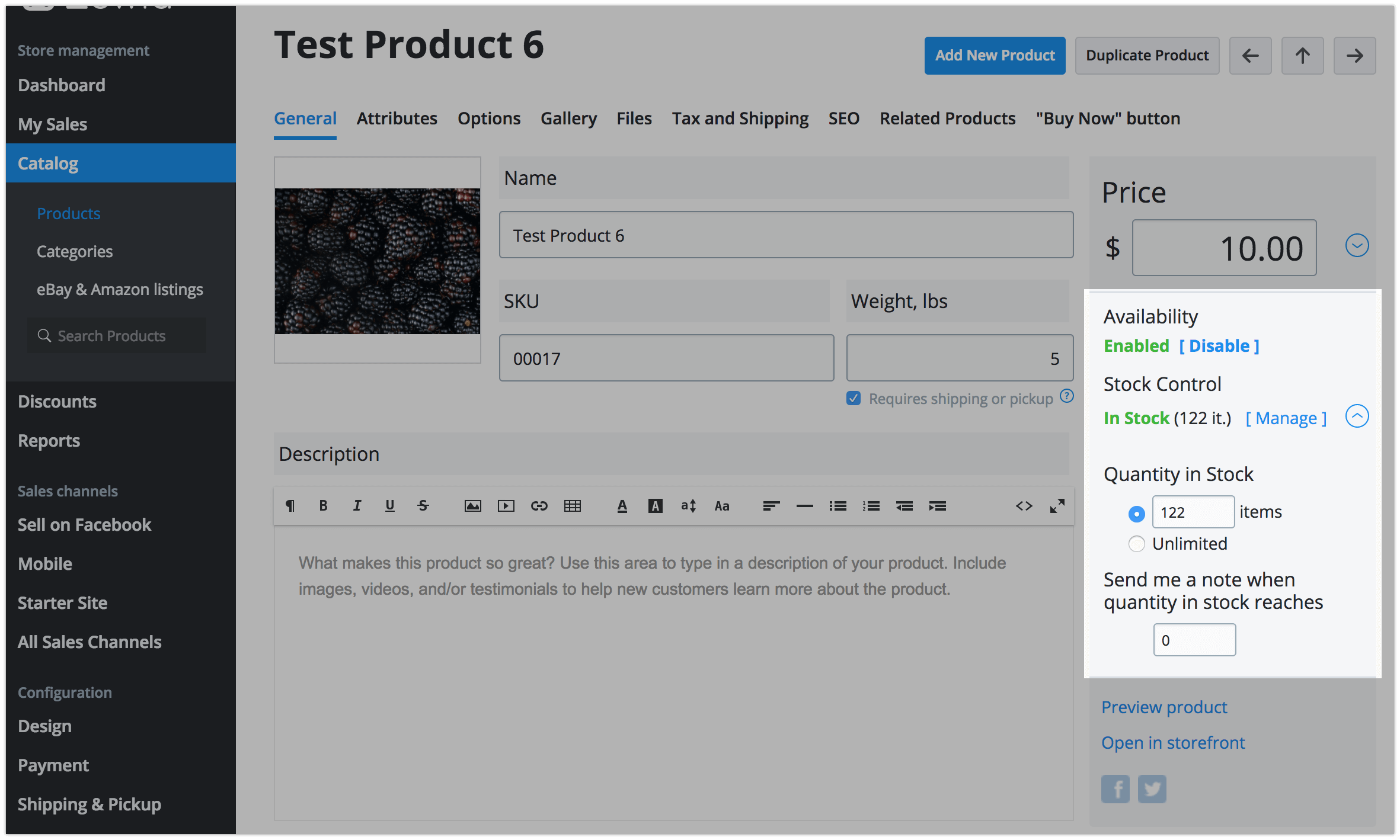 You can also preview the product or see it in the storefront to make sure the product looks good: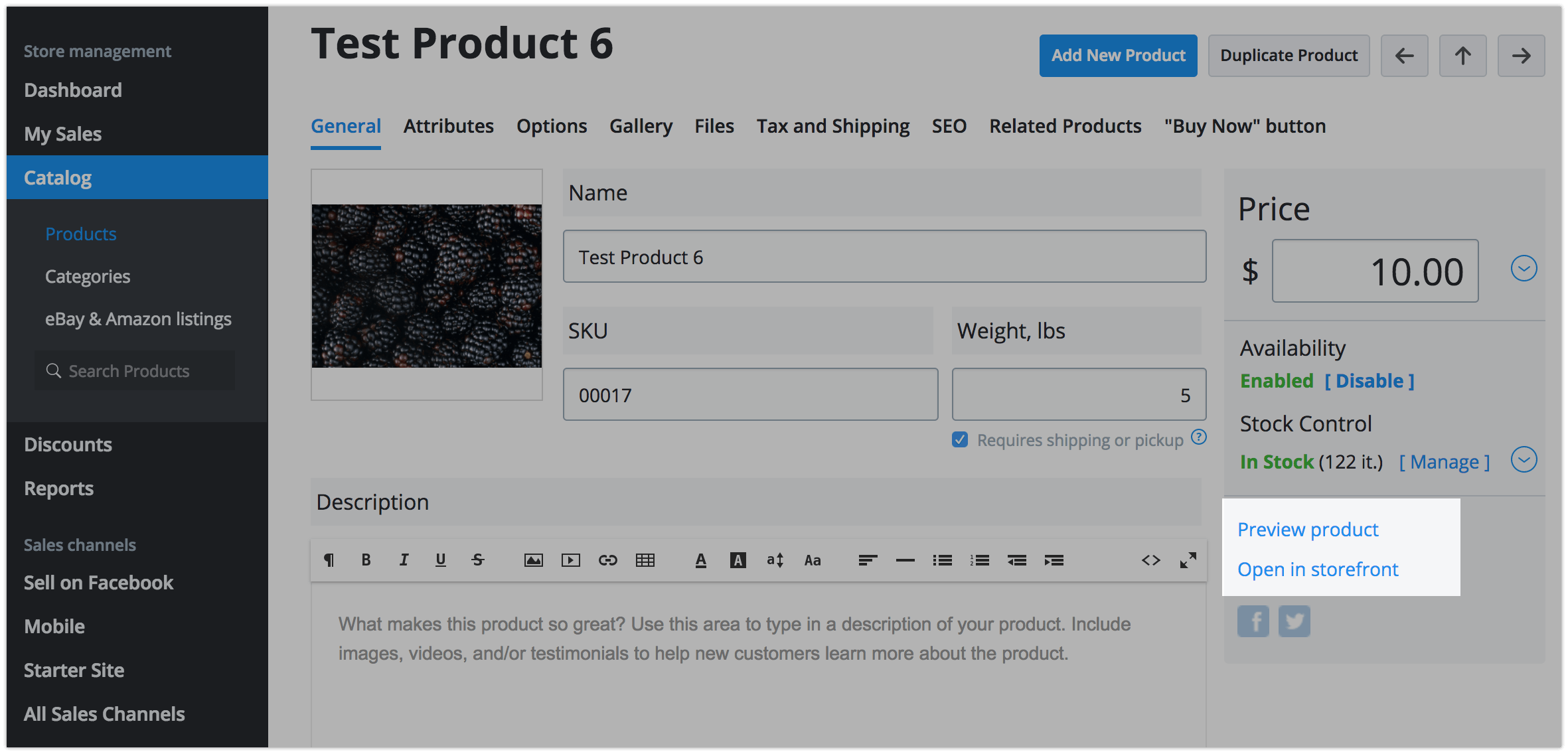 Related articles
Back to top