How to run a successful sale on Ecwid
Running a sale is an indispensable part of any retail business strategy, online included. Sales are a great way to maximize profit in a short period of time, move products that are taking up inventory space, or give a new item a deserving introduction.
At first glance, running a sale might seem like a piece of cake. But a successful sale requires careful preparation to ensure a healthy return on investment.
First, you'll want to decide on a primary goal for your sale: is it to gain new customers, clear low-performing inventory, or increase revenue? Once you decide, you'll want to start working on a strategy to meet your goal and determine what needs to be done to your store to prep for it.
Let's cut to the chase. In this guide you'll learn how to:
Choose how and what to sell
Set up sale prices and discount coupons
Upsell with related products
Design your store for the sale
Drive more online traffic
Think payments through
Ship and wrap like a pro
Take care of fulfillment
Decide on strategy and products for sale
First, decide what type of sale you want to run and what products or categories you want to sell. Here's an example of a flash sale that is focused on a specific product: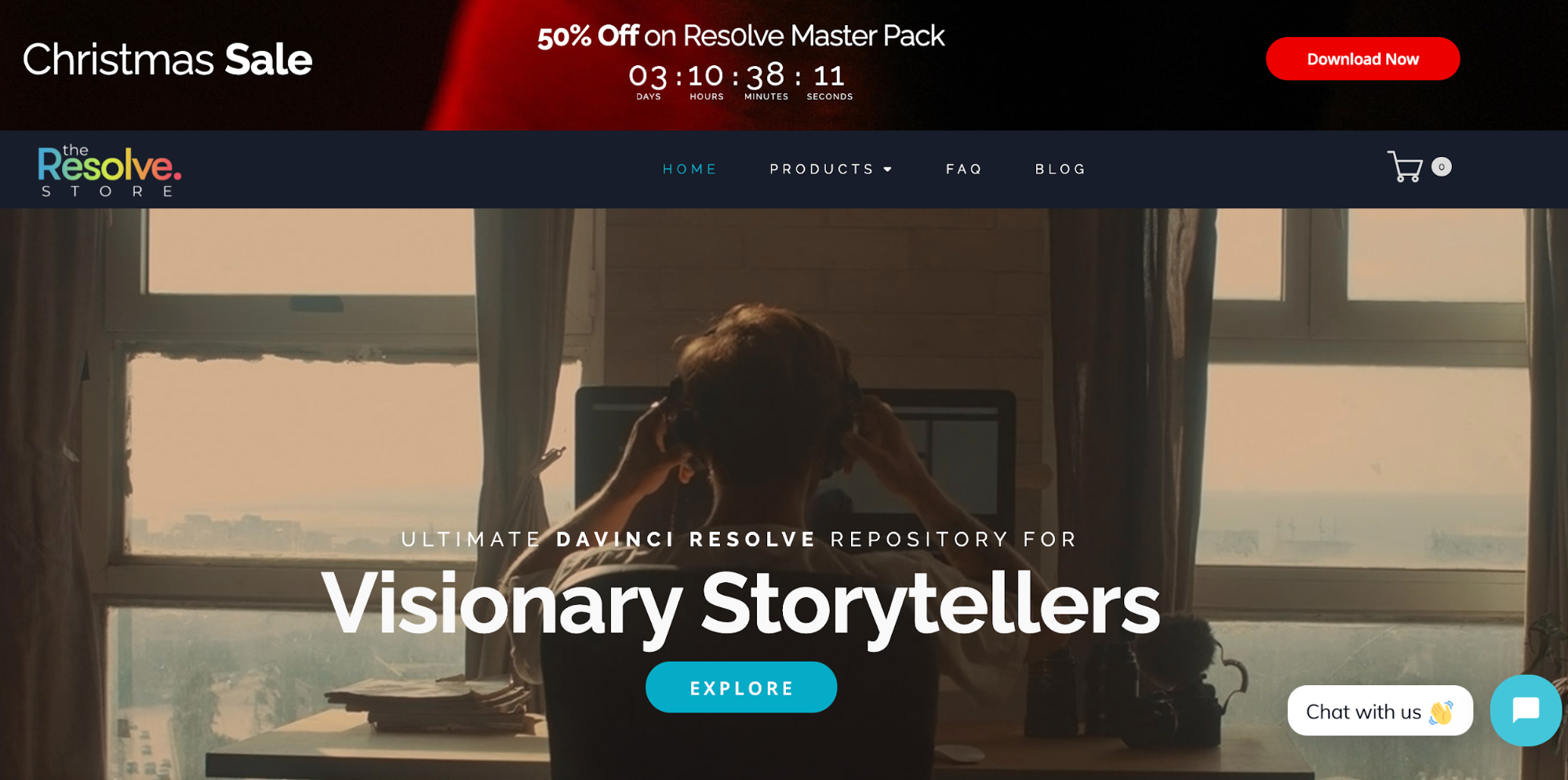 How to sell
Sales are typically coordinated with local holidays like St Patrick's Day, Halloween, Black Friday, Christmas, and so on. But that doesn't mean you need a special date to move products out of your inventory or introduce customers to a new product line.
Depending on your goals, you can go with a targeted % or $ off or go wild with a doorbuster sale. Here's a breakdown of the most popular sale options:
Traditional sale — can be a price drop or just for selected products, and usually seasonally timed. Use this one to drive new customers with the proper targeting, or increase customer loyalty since shoppers expect discounts around the holidays.
Flash sale — usually limited to 36 to 72 hours. This one is more aggressive than a traditional sale, but it's useful for trying to clear out old or underperforming inventory.
BOGO-F — Buy One Get One Free is a proven sales tactic. It's especially good at presenting new items and winning over new customers with "free" products. (Which are not exactly free, but hey, who does the math, right?) There are several variations for this tactic, so you can choose the one that best fits your business needs.
🗂️ Relevant Ecwid apps:
What to sell
You want to have a strategy when you're cutting prices. Not all products are price-sensitive, and low-cost items won't benefit from an even lower price (and lower profit margin for you). Unique products are another no-go: they are likely valuable enough to make customers less likely to quibble over a couple of dollars.
So what products are strong candidates for sale? Here are some ideas to consider:
Outdated products. For example, if you sell apparel, you may want to use a sale to clear items out that are no longer in fashion/on-trend.
Stale inventory. You may happen to have items in your inventory that are overstocked and underperforming. A sale/discount is a great way to get these items off your books.
Seasonal items. Sometimes it's a good tactic to offer items related to an upcoming holiday. For example, offer home decoration during Christmas — no matter what you sell.
Set up sales prices
There are few ways to set up sale prices in your store:

Put individual items on sell
To put on sale a few items, for example, your bestsellers, go to Catalog → Products and set up "Compare to" prices for each item. Discounted items automatically get a bright label to grab the customers' attention. The old price will be crossed out and the customer's savings will be featured — which sends a crystal clear message of "I'm on a sale, buy me."
📖 Learn how to set up "Compare to" prices in your Ecwid store →
Put a category on sale
Rather than lowering the price for each item, you might decide to put a particular category on sale. Let's say you sell clothes and it's the winter season. Scarfs and mittens literally sell themselves, but tank tops and short skirts sit endlessly in your store's inventory. Put them on sale and save yourself a great deal of time by applying one discount to the whole category.
The easiest way to put all product in category on sale is to mass update their price:
Go to your Products page.
Click Filter to open the filter, and in the Categories section choose one or several categories.
Tick all the products in that category.
Click Mass Update → Set Up Price → Set "Compare to price" for Selected:


Choose which discount to display and click Apply.
📖 Learn more about this and other ways of changing prices in bulk →
Run a cross-wide store sale
If you're planning to run a global sale and offer different sale prices on different items, you can update all your prices with the Bulk Product Editor.
Another option is to update prices with the Ecwid import tool. You will have to export your products as a CSV file, edit it, and then import back with new prices. The frosting on the cake is that all items with sale prices will automatically show the calculated savings and feature those eye-catching "ON SALE" product labels to attract customers.
There is also an option to reduce prices in bulk using the Mass Update option on the Catalog → Products page. Just set up the discount you want and inform your customers about it with a banner or a pop-up to encourage them to buy more.
Set up sale prices on schedule with the Happy Hour app
You can set up sale prices to begin and end on certain dates with the help of the Happy Hour: Discount Planner app from the Ecwid App Market. All you have to do is choose products you want to put on sale and then specify time slots for the sale. Product prices will automatically change when the sale begins and reverts back when the sale is over.
The app is $12.50 per month. The app subscription is paid separately from your Ecwid subscription.
To set up sale prices on schedule:
From your Ecwid admin, go to Apps → App Market and install the Happy Hour app.
Open the app and set up the promotion.
In the Promotion section, choose how you want to change the price — with a fixed amount or percentage and enter the amount of discount. In the Description field, enter a short description that your customers will see at checkout. For example, Black Friday Sale:


Click Save.
Click Create a schedule → Add time slot to choose when the sale starts and when it ends. After the ending date prices will reverse back.
To specify the beginning date, uncheck the Enable the promotion now box and enter the date. To specify the beginning date, uncheck the Make the promotion permanent box and enter the date. Click Save.
Now either choose products or categories for the promotion, and once you are done picking items, click Save.
(optional) Click Create a ribbon to display before the promotion or Create a ribbon to display during the promotion to create labels that will be visible to your customers. Enter your text and click Save.
That's it. Now the price for products you specified will change according to the schedule.
Set up automatic discounts for orders
Instead of changing prices for products, you can offer an automatic percentage discount on all orders over $1. In that case, you can allure buyers to add more items to bag to get a discount.
Automatic discounts can be based on:
Subtotal. Say, offer a 5% discount on all items for all orders over $60. Or offer 10% off every order above $100 to encourage customers to buy even more to hit the threshold.
Customer groups. For example, offer a $20 off to loyal customers.
Customer groups and subtotal. You can be more specific and add 10% off to any new customer who's willing to spend over $60 in your store. 
📖 Watch a quick video about how to set up automatic discounts →
Offer discount coupons
Offer shoppers discount coupons for a specific category, or go creative with adding personalized discounts. The beauty of this method is that you can announce the "secret code" for a discount through your social media channels, and use it to bring more online traffic to your store.
Here are some ideas for segmented discount groups:
Long-time customers — thank-you coupons can strengthen their loyalty.
Customers who abandoned their carts — discounts or special terms like free shipping can return 10% to 20% of customers who abandoned their cart on your site.
First-time shoppers — offer them free shipping or a first-time buyer discount coupon.
Early birds — try out an early access discount for a new product or service. For example — for the new virtual cooking course that you are about to launch.
📖 Learn how to create discount coupons →
💡Pro-tip: Visitors who are leaving without purchasing — try to change their mind with an exit-intent popup that offers a unique promo code. For this, you can use apps from the Ecwid App Market like Poptin, Smartarget Popup, etc.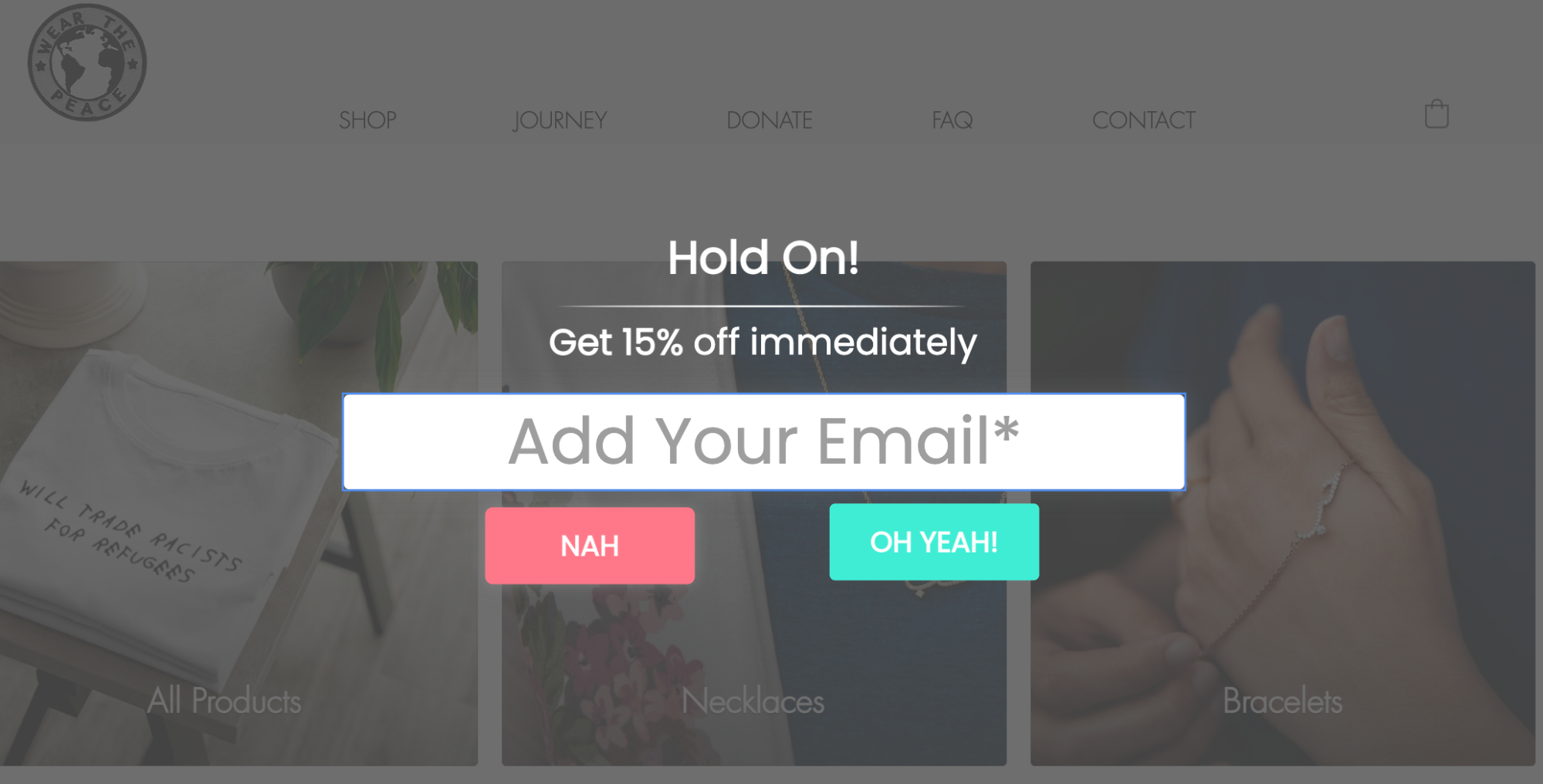 Upsell with related products and extra services
You can encourage shoppers to spend more in your store by showing them related products at checkout or providing extra services.
Upselling with related products
To make sure that your customers don't pass up these add-ons, upload eye-catching photos to grab their attention and get them excited about adding to their order.
Here are our best bets for suggesting related products at checkout:
Care products. Show off your shoe polish when a customer picks up a pair of shoes.
Other items from one product line. Show off the other books from the series of novels your customer loves, or a book in the same genre or by the same author.
Expendable materials. Paper and ink are the perfect pals for that printer they just added.
The full set. Suggest a teapot, milk jug, and sugar bowl as related to tea or ceramic mugs.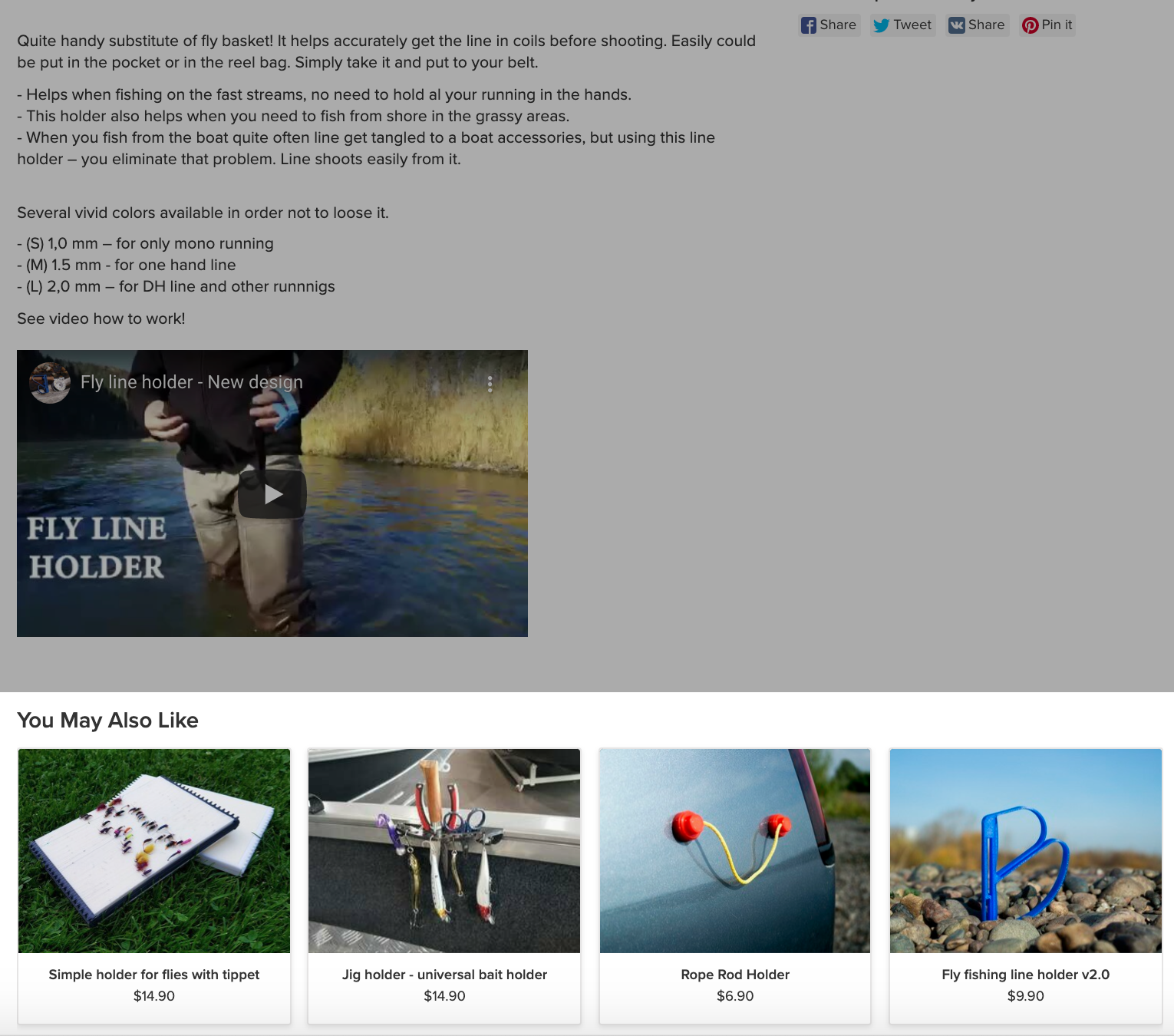 🗂️ Relevant Ecwid apps: Adaptive Sales: Boost your sales per each customer
Upsell with extra services
Customers tend to buy a lot of gifts during the sale so why not to offer a special wrapping for a special fee? You can do it by adding extra fields to checkout. For example, name the field "Add gift wrapping" and assign a $4 fee if a person chooses to include wrapping.
You can come up with other ideas about how to use extra checkout fields during the sale season.
Control your stock
To avoid running out of stock, contact suppliers in advance, including packaging supplies. The best way to avoid running out of stock is to turn on email notifications about product stock — when a product quantity gets low, you'll get an email alert and be able to restock in time.
And to prevent your business from overselling, enable the order quantity limits for your products. This feature allows you to specify the minimum and maximum amount of a product that is available per order. For example, you want customers to purchase 10 event tickets at most.
Design your store for success
During the sale you'll likely see an increase in new visitors. It's important that your shop is set up to take advantage of both the sale and the new visitors. This means ensuring that the second your visitors see your site, they know A: that a sale is going on, and B: what the sale is for. You may be asking yourself "why is this important?" But research shows that it only takes 50 milliseconds to decide whether we stay on the website or leave.
Design the first impression of your site
Even a small change in the visual language of your website can have a big impact on visitors. For your Ecwid Instant Site, changing the background cover is a great first step. You can also change your logo and favicon.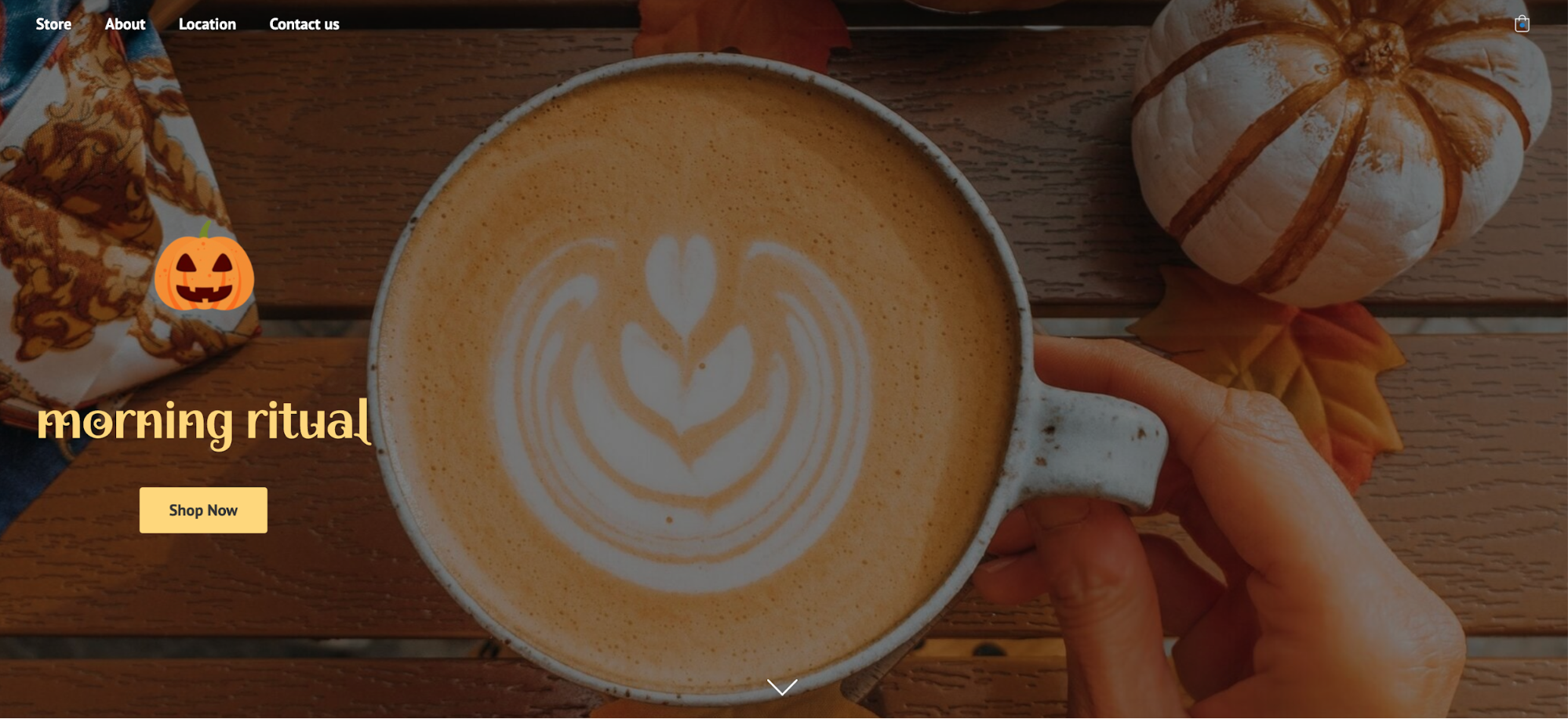 Highlight your offers to catch the eye
Ecwid native sitebuilder, the New-Gen Instant Site, has several options to highlight your special offers. You can go with any of them to announce ongoing promotions or discounts:

If your website is located on a site-builder you'll need to edit the design through that third-party platform. Check out our advice on customizing the design of your store with these major site builders:
🗂️ Relevant Ecwid apps: 3D Seasonal Effects
Design the storefront and product details page
Make particular products more eye-catching by showing them off right when a customer lands at your store. To do so, add them to the Featured Products section.
Highlight discounted items with ribbons to catch your visitor's eye and choose a striking image your customers can't resist clicking on: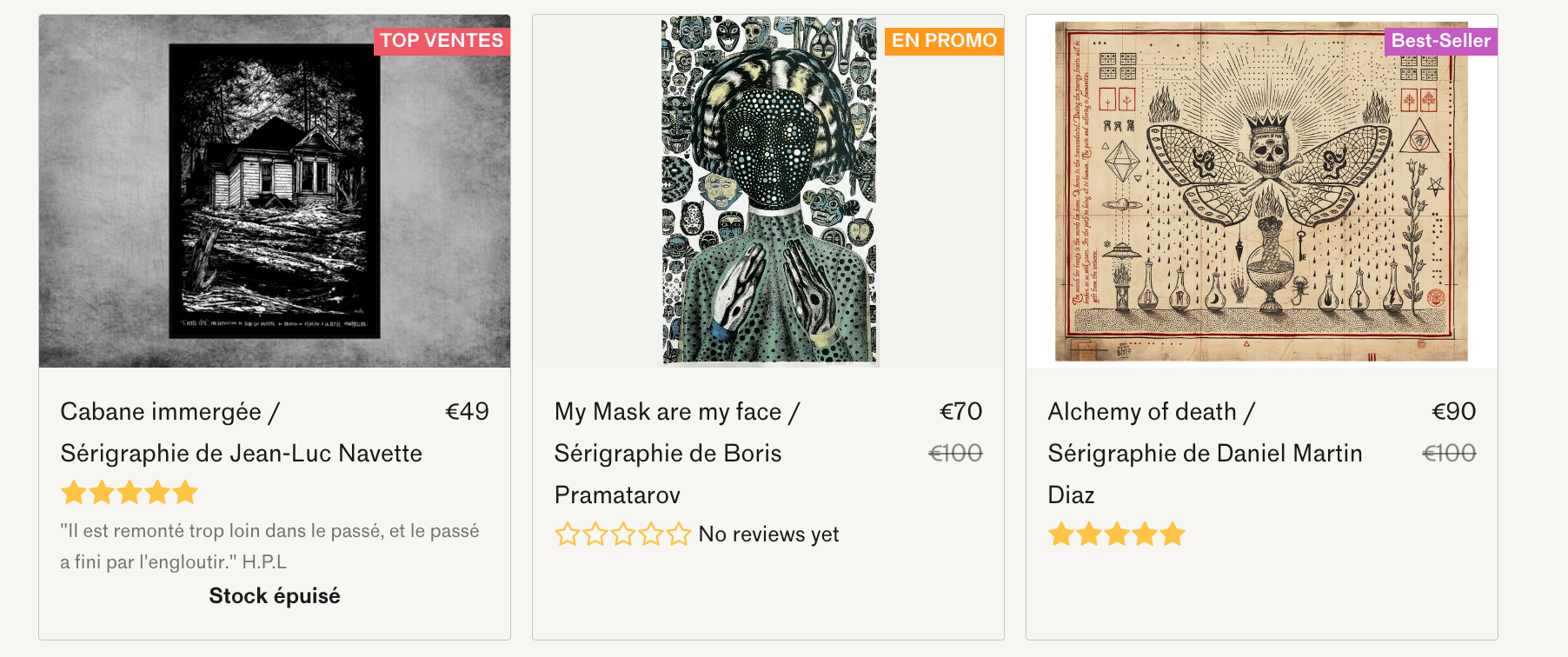 🗂️ Relevant Ecwid apps:
You can also add welcome texts or a storefront banner to greet your customers or announce seasonal price changes. To be more creative, try using fancy fonts: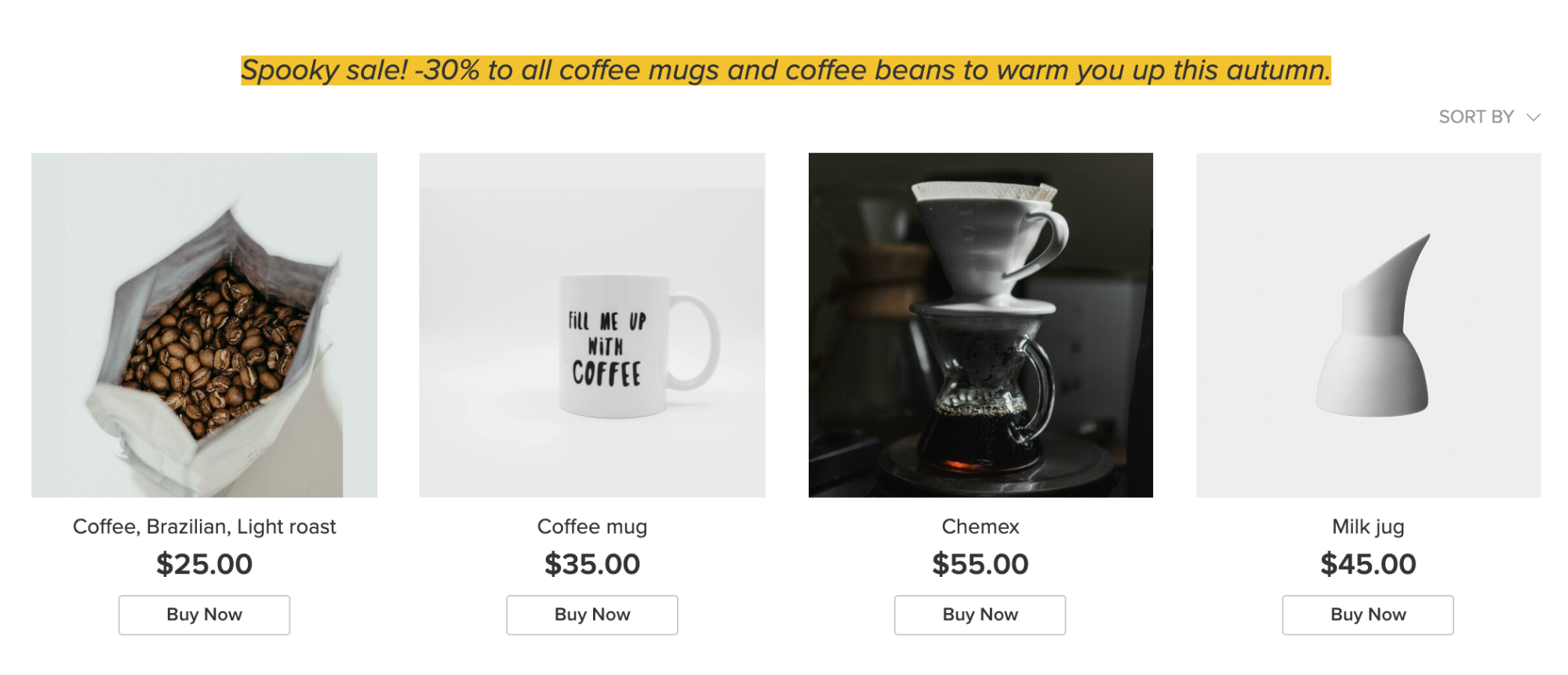 💡Pro-tip: In case you need a completely custom design, we can provide in-depth customization of the storefront made according to your specs. Order a custom design from our experts.
Optimize your site for mobile
Recent mobile usage has grown up to 3 hours and 15 minutes per day. Almost 70% of digital media time is spent on mobile devices, so your site should be equally appealing on all-size screens. 
Ecwid shop is adaptive to all screens. As for the website where it's embedded into, it also should look good on mobile. If your website isn't looking right on the small screen, you can try the Ecwid Instant Site. The native Ecwid sitebuilder was designed to fit any size screen, which means it's easy to shop your store on mobile as it is anywhere else.
💡Pro-tip: You can complement your Ecwid shop with its own mobile app. Your customers can install this ShopApp® on their smart device and gain instant access to your inventory in their pockets. This means they can order from your store on the go, at any time, anywhere.
Drive more online traffic
Once you set up your store, it's time to spread the word. Getting traffic on your website is based on three foundational strategies:
advertising
social media
direct email marketing
It's wise to start an ad or email campaign at least a week before your sale. That way you'll have enough time to let your customers know about the event and drive them to your online store (and maybe collect their emails for future offers).
Run ads
Make the most of your advertising budget by choosing the right place to promote your business. Here's a smattering of suggestions:
Buzz in social media
Social media is a great way to showcase your products, show off your small-business craftsmanship, or maybe just share some cool memes. It can also be a strong tool for promoting an upcoming sale. Use it to:
💡Consider making changes to your profile during the holidays. For example, upload a picture with a festive mood as an avatar on Instagram or Facebook shop. If Meta does not allow Shops in your country, use Linkup — a tool for creating landing pages that showcasing all your links in one place through clickable buttons or icons. Basically, you can add links to buy products right in your Instagram or Facebook profiles. 
And don't forget to share your social media links on your storefront, so that your site visitors can follow you on social networks and learn about upcoming sales.
Combine different ways to communicate with your followers to create a compelling sales-driven account, as Indaba shop does with their Instagram: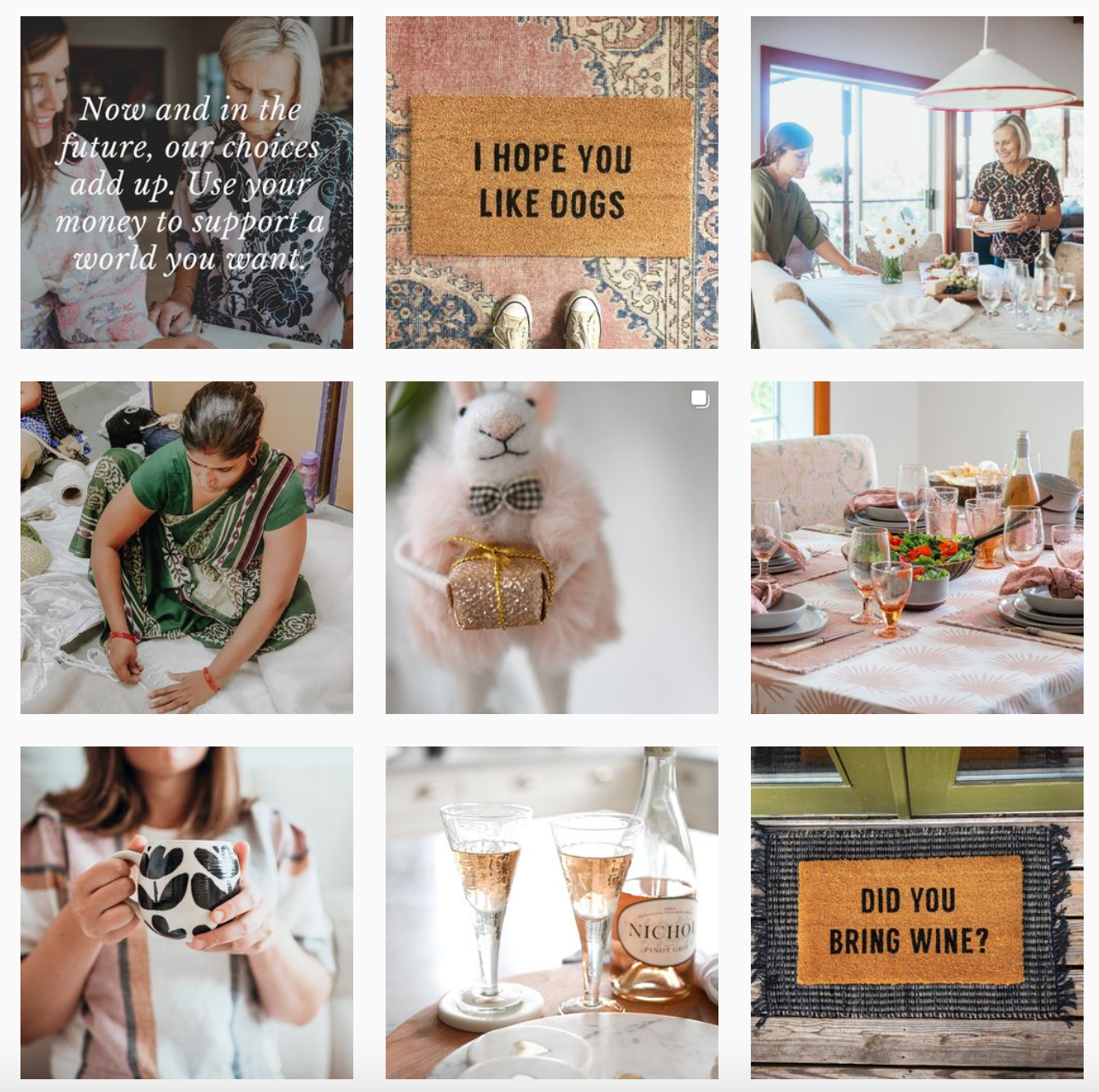 📖 To really boost your social media appearance, read this detailed blog post about social media and how to use it as a business tool.
Send out those emails
Email marketing ramps up in all its glory right before big sales like Black Friday, when people are actually craving promotional emails as they create their own Holiday shopping plan. That makes it the perfect time to start 'warming up' your clients with an announcement of any upcoming discounts or special offers.
Tell them all about any upcoming discounts or special offers, or stick with a straightforward strategy and send the announcement email on the first day of the sale. Either way, be smart about personalizing offers to appeal to different audiences:
Reward your favorite customers with discount coupons, VIP-only-deals, or early access to new products.
Remind people who abandoned their carts about newly added products. You can enhance your email's efficiency by adding a discount coupon to it.
Grow your audience with holiday shoppers by reminding inactive customers about their last purchase. You might want to include a special offer for them like free shipping or a percentage discount.
You can set up automated email notifications in your Ecwid admin or keep in touch with your customers with the help of Mailchimp.
📖 Take a closer look at email marketing by reading the How to start email marketing guide, or the Unleashing the Power of Email Marketing with Mailchimp and Ecwid E-commerce blog post.
Think payments through
The more sales you get, the higher possibility for a refund. Sad, but true.
There are several integrated payment methods in Ecwid that allow you to make a refund right from your store admin, making the process easier:
Lightspeed Payments. When you connect Lightspeed Payments, you get not only the in-admin refunds, but the Finance page where you can see all the data about transitions made with Lightspeed Payments. You can also sell subscriptions with Lightspeed Payments and get support in case of a chargeback.
PayPal. When you connect PayPal to your store, you get the express checkout option for PayPal users, Buy Now Pay Later option, country-based payment options for Europe, and extra fraud protections.
💡Pro-tip: Since all payment providers charge transaction fees, you can add payment surcharges to your payment methods to cover those expenses. It is also a good option to cover any other extra expenses, say fees of your local delivery service.
Make shipping your secret weapon
Take the shipping process to a new level by offering free shipping, optimizing shipping costs, informing customers right away about the delivery date, and avoiding delays during the rush season.
Offer free shipping
Offering free shipping is the #1 way to entice on-the-fence customers. Research says that 84% of online customers are more likely to shop with brands that offer free shipping.
Your goal here is to maintain a balance between shipping costs and income, not entice customers at the expense of your profitability. There are several ways you can strategize without breaking the ban: offer free shipping for a minimum order subtotal, or only in certain locations. Or simply compensate for free shipping with higher prices.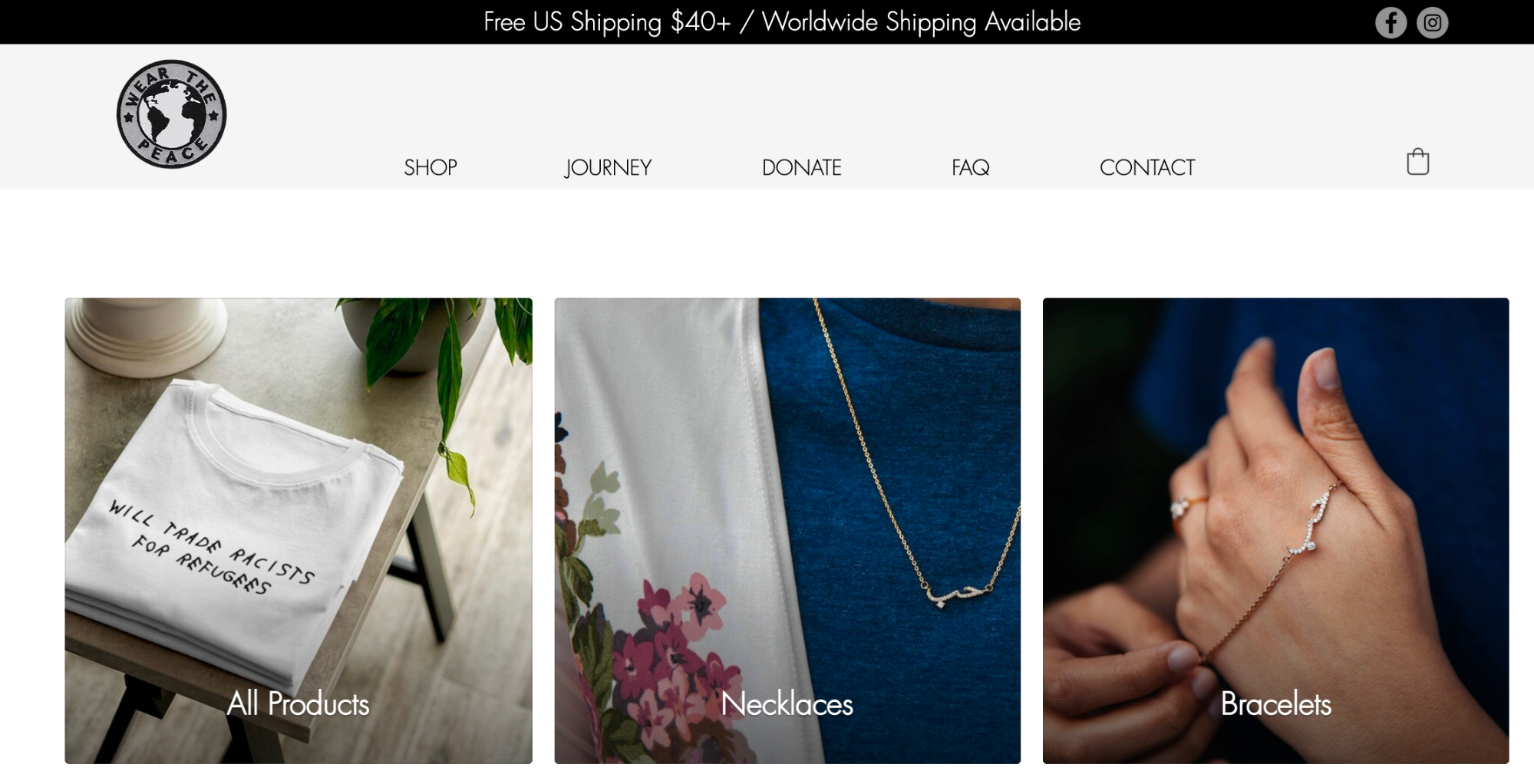 📖 To gain more knowledge about common shipping strategies read our 6 Free Shipping Strategies and Their Alternatives article.
Optimize shipping costs
Creating a great shipping strategy for your customers, don't forget to balance its impact with your expenses.
You can significantly reduce costs by shipping smart. Here are some tips:
Minimize box size. The less space a package takes in a delivery truck, the more cost-effective it is. Consider using padded envelopes for small items.
Minimize the weight of a package. Use lightweight packaging materials. Be creative and think up your own methods to lower weight. Just think...outside the box!
Leverage special service levels. Carriers have a lot of options to provide for different types of shipping, like local delivery, or shipping for heavy boxes. Find what works for you.
One of the easiest ways to cut your expenses is to get access to exclusive discounts from USPS. Visit our shipping page to learn how to leverage Ecwid's discounted shipping labels!
📖 Learn more about How You Can Make Your Shipping Costs More Accurate With Ecwid: Product Dimensions and Rates.
Show delivery date right away
Make ordering from your store more predictable by showing an approximate delivery date on the product pages. Seeing when an order might arrive makes it less stressful for people and helps them to decide on purchasing from you.
Avoid delays
Customers expect their orders to be delivered in time, even if it was a last-minute-order. But if it's the end of the year when most of the sales deals are made, it is the primary rush season for carriers. You can't control delivery time, but you can prepare your business to cope with these trials ahead of time.
Here are some tips for providing your customers with better a shipping experience:
Wrap like you mean it
Ship with care. After all, what is a package if not a small thank you to your customers? And it's not just about shipping in time but about going the extra mile with appealing packaging. Think of it as a secret weapon to stand out in your niche. You might be surprised to learn that packaging is equally as important for winning customers over gift cards or email marketing.
You see, a package is a marketing tool in itself. Or at least it can be — if you play your cards right.
You can use the power of the
Arka app
to design a unique and eco-friendly package for your brand in a few clicks.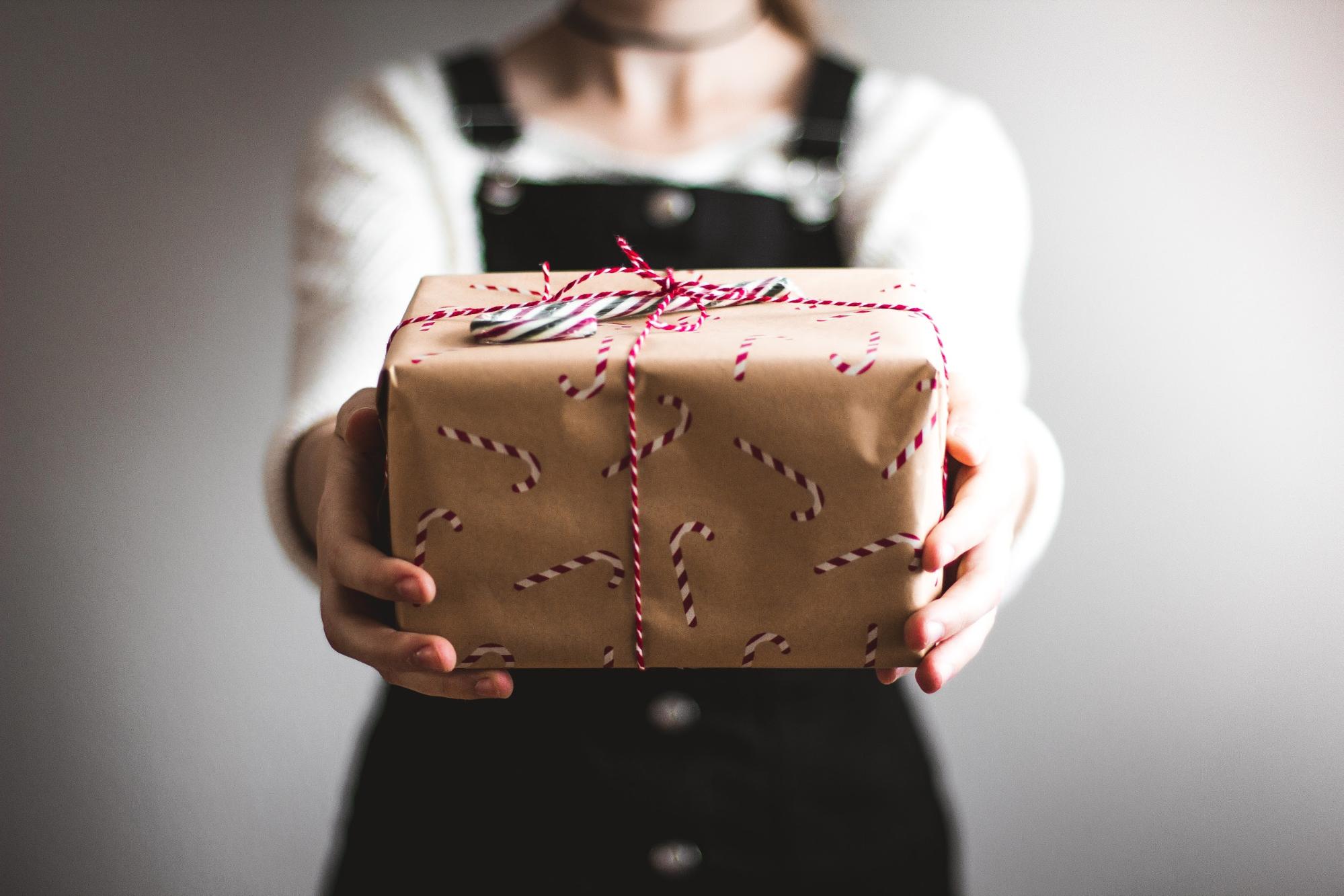 💡 Find inspiration on Pinterest and give your customers something shareworthy. Adding a handwritten thank-you card is a small step, but can have a great aww-effect. And people love to share such details on social media which gives you free word of mouth. Bonus points if they put it on Instagram and tag you!
📖 Read our blog to learn the secret to getting repeat customers with product packaging.
Take care of processing orders
To help you improve and streamline your fine-tuned fulfillment processes, you can enable custom order statuses to be more specific about the order processing stage. Once you change the order status, buyers see custom statuses in order email notifications and in their accounts in your store. 
Another thing here, is if you have a lot of local delivery and pickup orders, you can create a delivery schedule to clearly see upcoming deliveries and get notifications about them. To do so, you can add a pickup or delivery schedule for upcoming orders to your calendar.
And to get help with daily business operations, you can give your employees limited access to the store's admin panel. Each staff member will have their own restricted permissions and individual credentials to log in to the Ecwid admin, where they can add products, process orders, run marketing campaigns, and so on.
💡Pro-tip: Use Ecwid mobile app to streamline your daily tasks. The app allows you to manage your store and process orders just like on desktop, and has additional features like scanning barcodes, using in-app order reminders, creating a delivery direction, and more.
Wrapping up
Early planning is the key to delighting customers and holding successful sales in your store. Set up discounts and gift cards ahead of time, so your store is always ready for upcoming sales. Use social media and ads to help you spread the word and target the right audience. Use our helpful tips to show your buyers you really care about them and trust these strategies to lead to brand loyalty and sales growth.
10